Presenters: Steve Sherwood and Jennifer Mar
Tuesday-Wednesday, October 11-12, 8:00 a.m. - 5:00 p.m.
16 Hours | 16 PHTA CEUs | 1.6 IACET CEUs
Summary
The Certified Pool & Spa Operator® (CPO®) certification program is the world's leading verifiable pool and spa training credential for aquatic facility maintenance personnel, health officials, retailers, property owners, and other professionals. CPO® Certification provides individuals with the basic knowledge, techniques, and skills of pool and spa operations. This training has helped protect millions of swimmers by reducing hazards at aquatic facilities.
Learning Objectives
Identify code requirements.
Discuss inspection, operation, and maintenance procedures.
Recognize components of a circulation system.
Identify spa regulations.
Discuss recreational water illness treatment and prevention.
Identify the cause and treatment of water problems.
Demonstrate understanding of standards and their application to commercial and residential pools and spas.
Presenter Bios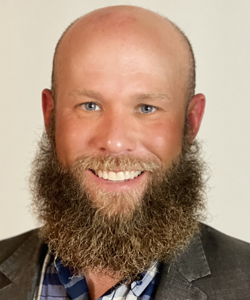 Steve Sherwood is the CEO, Owner, and Operator of Sherwood Pool Consulting Group Inc. (SPCG INC). Steve is a swimming pool expert and consultant with over two decades of experience in education and training to students, homeowners, and pool professionals alike. He has contributed to texts, influenced State and County Recreational Bathing Codes, and is a nationally accredited announcer and presenter. He has provided leadership to NESPA, NJAA, NACHI, and was part of a team of experts who provided training on compliance with the VGBA and ADA to health and building code officials in New Jersey, New York, Pennsylvania, and Connecticut. Steve grew up in New Jersey and took his CPO® in the early 2000s. In 2008, he became a CPO® Instructor for PHTA (formerly NSPF). At the time, in addition to teaching 25 to 50 classes a year in 15 different states, he ran a residential pool service division which opened, serviced, and closed 200+ accounts seasonally. In 2009-2010, he was invited to be part of the panel which edited the New Jersey state public recreational bathing code.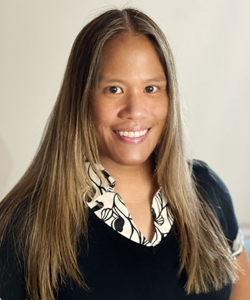 Jennifer Mar is Chief Financial Officer (CFO) and co-owner of Sherwood Pool Consulting Group Inc. (SPCG INC) based out of Los Angeles, California. SPCG INC is a boutique company that focuses on training and education, providing residential and commercial pool services, pool inspections, and consulting services nationwide. Jennifer is a Certified Pool & Spa Operator (CPO®) and Certified Pool & Spa Inspector (CPI) and was certified as a PHTA CPO® Instructor in 2018. Since becoming an instructor, she has been traveling across the United States teaching the Certified Pool Operator Course and teaching the course virtually. With her business background and expertise, she and her partner Steve have mentored both new swimming pool business owners in opening a swimming pool business and those already in the industry by sharing best practices on working efficiently, saving time and money.