Presenter: Kevin Tucker
Friday-Sunday, October 14-16
1:00 p.m. - 5:00 p.m. Friday
8:00 a.m. - 5:00 p.m. Saturday-Sunday
20 Hours | 20 PHTA CEUs | 2.0 IACET CEUs
PHTA Member: $1,199 / Non-member: $1,699
Please note: Registration for the CMS Course is SEPARATE from registration for the WAHC conference. Click the button below to register for CMS.
Summary
The Certified Maintenance Specialist (CMS) Course provides students a breakdown of required education to safely and adequately maintain a water vessel. Students will examine multiple modules, including chemistry, calculations, water quality, structures and finishes, circulation, heaters, controls, filtration, and electrical components. Upon successful completion of the course and CMS certification exam, students will have earned the certification title of Certified Maintenance Specialist.
Attendees will receive information after the class on how to download their certificate of completion and register for the CMS exam.
Lunch will be provided on Saturday and Sunday.
Learning Objectives
Review safety and health protocols, including chemical and electrical safety, drowning and accident prevention, and environmental conditions.
Calculate proper pool mathematics.
Examine electrical components, heaters, filtration, chemical feeders, and control systems.
Analyze proper maintenance planning.
Course Includes
CMS Instruction
PHTA Service Tech Manual
CMS Workbook
Presenter Bio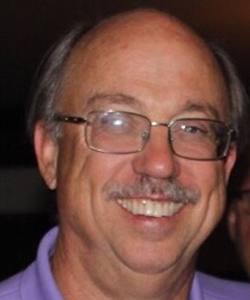 Kevin Tucker has been working in and around swimming pools for the past 45 years. Starting as a lifeguard, coach, and taught swimming lessons, and became certified to teach everything from infants to scuba. He trained hundreds of instructors, taught aquatic exercise classes, and conducted aquatics classes for people with disabilities. His education includes a strong science and technical background with a Bachelors' degree from the University of Texas in Austin and graduate work at Kansas State University. Kevin has worked with a pool builder, a chemical company (BioLab), an equipment manufacturer (Sta-Rite), an importer of aquatic therapy and exercise equipment (H2OGym-US, LLC), and has consulted and trained for other swimming pool-related companies and startups. For the majority of 30 years, Kevin has built pools, provided pool service and repair, sales, troubleshooting and training. Kevin's strength has always been teaching and training a variety of subjects and venues. Nearly five years ago, Kevin returned his focus to teaching and training full time and formed Educational Leverage, LLC with the intention of providing a variety of aquatics and swimming pool/spa related training programs.