Presenter: Sai Reddy, Ph.D.
Wednesday, November 15, 9:00 a.m. - 10:00 a.m.
1 Hour | 1 PHTA CEU | 0.1 IACET CEU
Summary
We believe that AI can play a game-changing role in transforming how the pool industry operates. The pool industry is a huge market but consists of highly fragmented, disjointed, and less digitalized stakeholders - builders, homeowners, and service professionals. Our goal is to see each and every new pool built, starting this year, to use AI technology that can help builders with smart progress monitoring during construction, then be turned over to the homeowner as a safety and smart pool platform that can then connect homeowners' pools with their service professionals for a smoother management of the pool's "complete AI package" that both monitors and also assists with operational aspects and maintenance.
Learning Objectives
Learn how AI can help streamline pool design and planning, quality control, pool safety, pool alarm inspection, homeowner pool safety, and pool maintenance and management.
Learn how AI software provides insights into the pool's health proactively, saving huge costs and time for pool care.
Learn how AI prevents potential health hazards, uses robots to minimize the need for human intervention, and increases energy efficiency.
Presenter Bio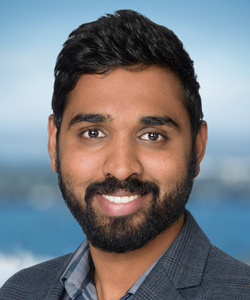 Sai Reddy, Ph.D., is the Founder and CEO of CamerEye, a leading AI Smart Pool platform and recipient of the Best Smart Pool Products Award at PSP Expo 2022. Sai is an accomplished technology entrepreneur who previously was part of the founding team at PXISE, an AI-based data software that pioneered the use of prediction and smart controls for large renewable power plants. PXISE was acquired by a giant automation manufacturer, Yokogawa, in 2020. Sai is a passionate water lover and an avid swimmer, surfer, and sailor whose vision is to bring game-changing tech solutions to outdoor spaces. Sai is an inventor of 8 patents, 15+ publications, and sits in various advisory committees and boards such as ASTM, NDPA, PHTA, etc.