Presenters: Laura Suppes, Ph.D., MPH, REHS & Roy Vore, Ph.D.
Tuesday, November 14, 9:15 a.m. - 10:15 a.m.
1 Hour | 1 PHTA CEU | 0.1 IACET CEU
Summary
Float tanks are recreational water baths with high concentrations of MgSO4 (magnesium sulfate) that provide a sensory deprivation experience. Documentation on standard operating practices within float tank facilities is lacking, which is useful for understanding the need for regulation. The goal of this study was to explore typical float tank operating practices by issuing a questionnaire to U.S. float facilities on water treatment, testing, replacement, and other maintenance methods. The survey was completed by 45 float tank operators across the U.S. Results show a spectrum of operating practices across float tank facilities and operational and risk distinctions from swimming pools and spas. To date, only one case of Pseudomonas aeruginosa associated with float tank use, and one outbreak associated with exposure to an art exhibition mimicking a float tank, have been published. Although float tanks pose a lower risk to users than swimming pools, they still pose some risk and health authorities should consider licensing float facilities. Knowledge gaps in float tank water quality best management practices were also observed. Most facilities use micron bag filtration, yet contaminant removal efficacy of these systems is understudied. Additionally, more research is needed exploring chlorine, pH, and alkalinity test kit accuracy in water with MgSO4.
Learning Objectives
Learn why environmental health authorities should consider licensing and inspecting float tank facilities to minimize risks associated with chemical and biological hazards on-site.
Understand what disinfectants are appropriate for use in float tanks and why what is more common is not most appropriate.
Explore the contaminant removal efficiency of micron bag filters, which are commonly used in float tank facilities.
Explore the accuracy of chemical testing kits designed for the swimming pool industry and used by float tank operators.
Presenter Bios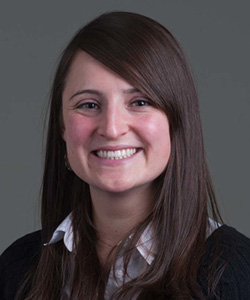 Laura Suppes, Ph.D., MPH, REHS, is an Associate Professor in the Department of Public Health and Environmental Studies at the University of Wisconsin – Eau Claire. She received her MPH in Public Health Administration and Policy from the University of Minnesota and Ph.D. in Environmental Health Sciences from the University of Arizona. Her research interests are chemical and biological hazard identification and remediation in water, exposure assessment, and Quantitative Microbiological Risk Assessment, (primarily in recreational water environments). Dr. Suppes has served on the Model Aquatic Health Code Technical Review Committee, Pool & Hot Tub Alliance Education Cadre, and is a Pool & Hot Tub Alliance instructor of the Certified Pool Operator course. She has consulted for the National Environmental Health Association and Centers for Disease Control and Prevention, assisting health departments compare state and local pool codes to the Model Aquatic Health Code. Her most recent research focuses on assessing the impact of cyanic acid on gastrointestinal illness risk among swimmers, exploring float tank facility operating practices, and assessing risk associated with PFAS exposures.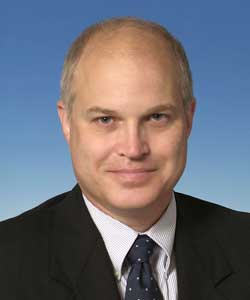 Roy Vore, Ph.D., has been a CPO® and PHTA Instructor for over a decade. He began developing treatments for microbial growth in recreational water in 1991. Roy was a major contributor to the Disinfection Water Quality module of the CDC's MAHC, and the lead author of PHTA's RWI handbook. Roy holds a Ph.D. in bacterial physiology, as well as a Master's and Bachelor's in microbiology. He has over 100 scholarly papers and presentations on the selection and use of industrial biocides, biocide testing methodology, the microbiological of swimming pools and spas, and the governmental regulation of biocides.