Presenter: Brian Howell
Wednesday, November 15, 9:00 a.m. - 10:00 a.m.
1 Hour | 1 PHTA CEU | 0.1 IACET CEU
Summary
Everyone experiences play in different ways. It's the reason why there isn't just one type of spray feature or one type of pool. Aquatic environments are always changing and adapting to new trends and regulations in the industry. Likewise, aquatic facility directors and operators are constantly evaluating updates that will deliver increased value to their guests, members, and staff. In order to provide accessible features that enable engagement for all people, staff need to choose what combination of elements will improve water safety while also increasing play value. In this session, participants will learn about zoning, NSF/ANSI/CAN 50, and how certified safety surfacing is critical to water safety. Join us as we discuss intentional aquatic design and how engineering can enhance a facility's offerings while providing greater peace of mind for visitors of all ages and abilities.
Learning Objectives
Recall the 6 criteria required for surfaces to be NSF/ANSI/CAN 50 Certified.
Gain the resources needed to educate your aquatics staff on best practices regarding surfacing safety and accessibility.
Explore ways in which aquatic facilities can become safer, more accessible environments suitable for all visitors.
Discover how NSF/ANSI/CAN 50 contributes to free play and water safety best practices.
Presenter Bio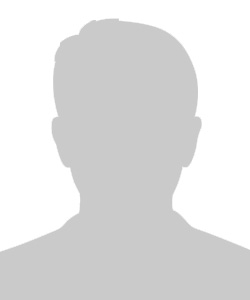 Brian Howell is the Director of Strategic Initiatives at Life Floor. After initially having had a decades-long career in the document management and office technology space, he joined the Life Floor team 8 years ago. Since then, he has served as our National Director of Waterparks, then in an educational role as our Director of Design Partnerships where he assisted a wide range of Architectural firms helping them better understand the significant benefits that safety surfacing provides to every guest. Today, Brian collaborates directly with a wide range of State Public Health Departments through education about aquatic safety surfacing and representation of Life Floor's safety innovation for both the NSF/ANSI/CAN Standard 50 task group and ASTM F24.61 regarding aquatic play environments. He enjoys being a resource for the expansive number of professionals we serve across the aquatic industry including engineers, manufacturers, park operators, health inspectors, certified installation partners, architects, and designers as we create beautiful and safer aquatic play areas around the world.