Presenters: Dewey Case; Michele Hlavsa, RN, MPH; Commander Joe Laco, RS/REHS, MSEH
Wednesday, November 15, 9:00 a.m. - 10:00 a.m.
1 Hour | 1 PHTA CEU | 0.1 IACET CEU
Summary
The Centers for Disease Control and Prevention (CDC), the Council for the Model Aquatic Health Code (CMAHC), and aquatics industry partners have worked together to develop and update the Model Aquatic Health Code (MAHC) guidance. This guidance supports healthy and safe aquatic experiences for everyone and is used by pool programs across the United States. In 2022, CMAHC convened an ad hoc committee to address an emerging trend in aquatic venue design—public aquatic venues that mimic natural bodies of water, known as artificial swimming lagoons (ASL). These venues have emerged as a new and innovative way to enjoy recreational water activities. A few of these venues are already present in the U.S., with more planned for future construction. The ASL ad hoc committee evaluated how the novel and extremely large aquatic venues could be designed, constructed, operated, and managed to prevent illness and injury.
This session will summarize interim guidance for ASLs prepared by CDC, CMAHC, state health officials, and ASL sector representatives. It will highlight design, construction, operation, and management recommendations that differ substantially from recommendations for other aquatic venues and provide the rationale for these differences.
Learning Objectives
Learn about the basic design and operation concepts related to artificial swimming lagoons, as a novel and emerging aquatic venue.
Understand the interim guidance for preventing illness and injuries related to artificial swimming lagoons prepared by CDC, CMAHC, and partners.
Recognize the CMAHC Ad Hoc Committee and its proactive efforts to tackle emerging trends in aquatic venue design and operations.
Presenter Bios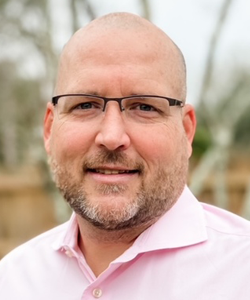 Celebrating over 20 years of full-time service to the aquatics industry, Dewey Case serves as the Technical Director for the Council for the Model Aquatic Health Code (CMAHC). His career started as a part-time lifeguard, evolved into servicing pools, and then into aquatic facility management while in college. Upon graduating from the University of Southern Mississippi, Dewey worked in the pool management industry and then transitioned to work with the YMCA at the local and national level, where he served as the volunteer project lead for the 2011 revision of the Y-USA Aquatic Safety Guidelines. He has also served on multiple aquatic safety committees, including the American Red Cross local Preparedness, Health & Safety Committee and State Quality Assurance Committee. Dewey has earned multiple instructor trainer certifications from the American Red Cross, as well as instructor credentials with PHTA, and was recognized as a "aquatics lifer" by Aquatics International in the 2018 Power Issue. Dewey was a member of the Lifeguarding and Bather Supervision Technical Committee for the MAHC 1st Edition and the Technical Review Committee for the MAHC 3rd Edition. In addition to his duties at CMAHC, Dewey is the Commercial Division Manager for Adcock Pool and Spa in Hattiesburg, MS. He enjoys helping other aquatic facilities improve operations and helping young aquatics professionals hone and develop their craft, whether in rescue and response, pool operations, management, training lifeguards, or teaching swimming. Dewey resides in Hattiesburg, MS, with his wife Lisa.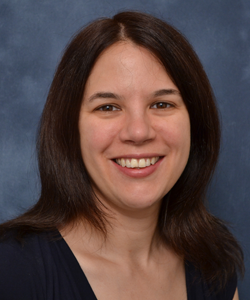 Michele Hlavsa, RN, MPH, is chief of CDC's Healthy Swimming Program. Her areas of expertise include recreational water–associated illness, particularly when caused by Cryptosporidium. She has worked on a number of investigations of outbreaks of recreational water–associated illness and collaborates with U.S. and international public health authorities and the aquatics sector to develop science-based prevention and control measures. She has a bachelor's degree in nursing from the College of New Jersey and a master's in public health/epidemiology from Emory University. Michele was an Epidemic Intelligence Service Officer at CDC prior to joining the Healthy Swimming Program.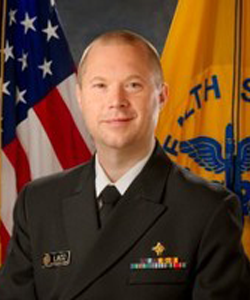 Commander Joe Laco, RS/REHS, MSEH, is an active-duty service-member of the U.S. Public Health Service (USPHS) and is stationed at the Center for Disease Control and Prevention in Atlanta, Georgia. CDR Laco is an Environmental Health Scientist in the National Center for Environmental Health's Water, Food, and Environmental Health Services Branch. He provides Env Health technical support and expertise to State, Local, Territorial, and Tribal entities. CDR Laco works closely with the National Center for Emerging and Zoonotic Infectious Diseases, the Center for Preparedness and Response, the Center for Global Health, and the CDC Emergency Operations Center. His work focuses largely on Recreational Water, Emergency and Outbreak Response, Food Safety, Drinking Water, Wastewater, Vector Control, Safety and PPE, and Hazardous Materials. CDR Laco has been deployed numerous times and has responded in roles to support: hurricanes, Zika Virus, Ebola, Covid-19, floods, wildfires, infectious disease outbreaks, HAZMAT spills, unsafe drinking water, and rural area health. He was the recipient of the USPHS Environmental Health Officer 2019 Edward Moran Award. In 2017, he was the recipient of the Environmental Health Officer Responder of the Year Award. CDR Laco has over 26 years of experience working in federal and state governments, clinical and research laboratories, and private industry. He received his Bachelor's Degree in Biology from Ohio University in 1995, and a Master of Science Degree in Environmental Health from East Tennessee State University in 2001. He is a Registered Sanitarian and Registered Environmental Health Specialist through the National Environmental Health Associations.