Presenter: Stacey Hoaglund
Tuesday, November 14, 1:00 p.m. - 2:00 p.m.
1 Hour | 1 PHTA CEU | 0.1 IACET CEU
Summary
Children with autism drown at a rate 160 times greater than typically developing kids. Since most children in the U.S. are not diagnosed with autism until the age of 4.5, often wander or elope from safety, and most children who drown are under the age of 3, we are confident that most of the children under 3 who drown would have later been diagnosed with an autism spectrum disorder. This training will provide aquatics programs with the tools they need to reach and educate this vulnerable community, while also giving national statistics on the age relevance of childhood drowning.
Learning Objectives
Understand why the drowning rate is so much higher for kids with autism, characteristics of children with autism, especially related to their sensory needs.
Identify teaching strategies for water safety instructors to use when teaching kids with autism.
Identify reasons why it is important to look at the ages of children who drown.
Understand how to engage with families and market your swim program.
Presenter Bio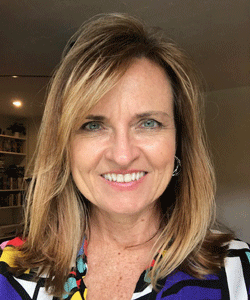 Stacey Hoaglund is the president of the Autism Society of Florida, educational advocate, statewide coordinator of Partners in Policymaking, author, disability consultant, and parent. She trains on a wide range of topics related to autism, including water safety, behavior, communication, and collaborative processes. Stacey has initiated autism water safety training programs and community engagement. She has trained thousands of swim instructors and other water safety professionals through her presentations for the National Drowning Prevention Alliance, World Aquatic Health, and Association of Aquatic Professionals. She represents the autism community on a wide variety of drowning prevention committees and task forces, and is a member of the United States National Drowning Prevention Action Plan Blue Ribbon Panel.