Presenter: Beth Root
Wednesday, November 15, 10:15 a.m. - 11:15 a.m.
1 Hour | 1 PHTA CEU | 0.1 IACET CEU
Summary
According to a study conducted by the firm Porter Novelli in August of 2020, ninety percent of employees who work at companies with a strong sense of purpose say they are more inspired, motivated, and loyal. This is just one of the many benefits aquatic facilities can gain by being a part of the World's Largest Swimming Lesson™ (WLSL). Join us for a presentation on the unexpected reasons why being a part of this global drowning prevention initiative can improve employee engagement, brand reputation, and customer loyalty. WLSL Host Locations can accomplish all this while they build awareness about the vital importance of water safety and teaching kids to swim in their communities.
Learning Objectives
Understand the benefits of corporate social responsibility and how it can positively impact businesses.
Learn about the mission, goals, and impact of the WLSL event.
Identify ways to get involved with WLSL as well as strategies for promoting the event within your own communities.
Presenter Bio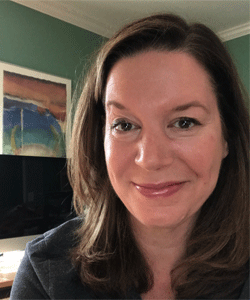 Beth Root has spent more than 25 years working in marketing and communications building buzz and driving engagement for brands such as: A&E, AMC, Blue Man Group, Cartoon Network, MTV Networks, Disney on Broadway, Nickelodeon, and Showtime. In 2009, the World Waterpark Association (WWA) was looking for an idea that would help drive media attention to expand the National Water Safety Month initiative. Beth responded with the World's Largest Swimming Lesson (WLSL) – pitching it as an event that aquatic organizations around the globe could utilize as a platform to spread the message Swimming Lessons Save Lives™. Now celebrating its 15th anniversary, the program has served as a powerful initiative for more than 4,800 facilities, hosting more than 350,000 participants in 49 countries – who, together, have set 8 Guinness World Records and helped generate more than 2.5 billion Swimming Lessons Save Lives media impressions. Beth's connection to the aquatics industry goes back to her early days of competitive swimming, working as a lifeguard and WSI, and summers spent leading aquatic teams in the waterpark industry.