Presenter: Johnathan Nies
Monday, November 13, 2:45 p.m. - 3:45 p.m.
1 Hour | 1 PHTA CEU | 0.1 IACET CEU
Summary
This session provides learners with a clear understanding of safety plans and their importance in the aquatics industry. The presentation covers the types and benefits of safety plans, how to conduct a safety assessment to identify potential hazards, and the steps involved in creating and implementing a safety plan. It also emphasizes the importance of regularly reviewing and updating the safety plan and provides guidance on how to do so. By the end of the session, learners will have the knowledge and tools to create a comprehensive safety plan to ensure the safety of patrons and comply with regulatory requirements in the aquatics industry.
Learning Objectives
Understand the importance of having a comprehensive safety plan in place and how it can mitigate risks and ensure safety.
Identify the steps involved in creating a safety plan, including conducting a safety assessment, setting goals and objectives, developing strategies, identifying resources and support, assigning roles and responsibilities, implementing the plan, and reviewing and updating the plan.
Apply the concepts learned to create or improve a safety plan for your workplace or personal environment.
Presenter Bio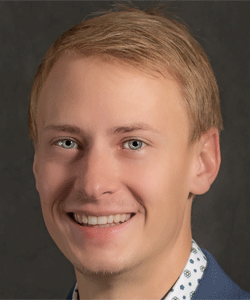 Johnathan Nies is an accomplished Project Director and Manager with extensive experience in safety services, new facility pre-opening training, the Aquatic Examiner Service, and Operations Consulting. He is currently a Project Director for CHAMP, where he manages projects from initial kickoff to its final completion. He has overseen and managed multiple initiatives, such as equipment purchasing for new and existing facilities, the delivery of the Aquatic Examiner Services, pre-opening training, loss control surveys, and operations consulting. Johnathan has also worked as a Project Manager for HydroApps, where he managed the sale development of new software to users and internal staff.