Presenters: Kirsten Barnes & Miklos Valdez
Tuesday, November 14, 1:00 p.m. - 2:00 p.m.
1 Hour | 1 PHTA CEU | 0.1 IACET CEU
Summary
From MAHC to local health codes and even manufacturer recommendations, aquatic operators have a variety of guides to help them set operational standards. Join Kirsten Barnes and Miklos Valdez as they discuss the difference between requirements and recommendations. And then, based on their experience as operators themselves, as well as their experience working with hundreds of facilities around the country, they'll share 10 operational procedures they recommend to help bring your aquatics operations to the next level to improve risk management and keep your facility safe.
Learning Objectives
Understand the difference between aquatics operational requirements and operational recommendations and how to leverage this information in making operational decisions.
Identify 10 operational standards that can be included in standard operating procedures to improve safety and risk management plans.
Discuss how to implement these standards at your aquatic facility.
Presenter Bios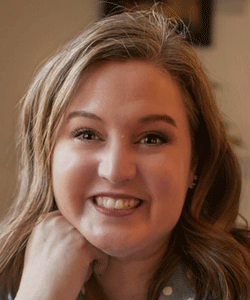 Kirsten Barnes is Missouri born and raised and lives with her family on the plains of Kansas. As a graduate of the Missouri State University Recreation & Leisure Studies program, Kirsten's career in recreation has included overseeing programs serving a variety of populations including aquatics youth sports leagues, summer camps, senior programming, ice arenas, golf courses, and special events. Kirsten also oversaw lifeguard management at 24 aquatic facilities and water parks with a private management company before taking the reins at a private fitness and wellness center serving over 17,000 members and overseeing a budget of almost $10 million in annual revenues. Prior to joining the Counsilman-Hunsaker team as the Director of HydroApps digital documentation software, she worked with recreation agencies to provide customized professional development and frontline trainings. Kirsten has also spoken at national and regional conferences and has trained frontline teams at facilities throughout the country. She is a Past President of the Missouri Parks and Recreation Association, was a member of the National Recreation and Park Association Annual Conference Program Committee for three years, and is a current member of the Association of Aquatics Professional Board of Directors Team.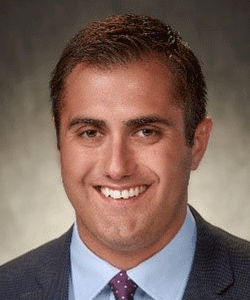 Miklos Valdez is a Studio Director for the aquatics consulting firm Counsilman-Hunsaker. Miklos directs the Counsilman-Hunsaker Aquatic Management Program services which help make facilities safer and more sustainable. Miklos is a certified Aquatic Examiner, Lifeguard Instructor, and Lifeguard Instructor Trainer for the American Red Cross. Miklos is also a PHTA CPO Instructor and has served as a member of the Technical Review Committee for the 2021 MAHC edition, a Technical Support Committee member for the 2018 MAHC edition, and is a current member of the Council for the Model Aquatic Health Code (CMAHC) Education Committee.