Presenter: Tom Schaefer
Monday, November 13, 2:45 p.m. - 3:45 p.m.
1 Hour | 1 PHTA CEU | 0.1 IACET CEU
Summary
More often than not, today's aquatic facility operators face uphill battles catering to short-staffing, rising chemical costs, and health-conscious patron demands – all while under budget restraints. With resources spread thin, nimble aquatic facilities have leaned on supplemental sanitation, like Advanced Oxidation Process (AOP) and medium-pressure UV, to do more with less. We will explore and answer your questions about new sanitation opportunities that take time, money, and guesswork out of today's operational challenges. This session addresses the ways an aquatic facility's sanitation method can help or hinder the time and money spent on staff training, chemical costs, energy use, and more. In addition, this session will review independent case study data from real aquatic facility operators who monitored performance of AOP and medium-pressure UV supplemental sanitation methods as well as cost savings, air quality, water quality, and patron experience. Attendees will walk away with a clear understanding of the future direction of supplemental sanitation in waterparks, aquatic facilities, and health codes.
Learning Objectives
Understand why aquatic facilities need supplemental sanitation to optimize day-to-day operations, staff training, chemical costs, energy use, and the bottom line.
Apply takeaways from case studies featuring experiences of real-life aquatic facilities that implemented supplemental sanitation.
Identify the health, economic, and reputational impacts that aquatic facility operators face today.
Generate decision-maker support for supplemental sanitation and have a checklist for selecting a solution.
Presenter Bio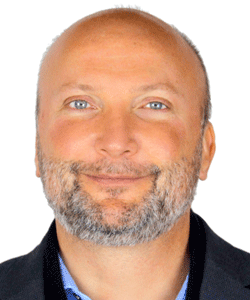 Tom Shaefer is the Technical Sales Director of Clear Comfort and brings over 20 years of experience in the commercial pool treatment industry. Prior to Clear Comfort, he promoted medium pressure U.V. As an accomplished speaker appearing often at aquatic industry and environmental health events, Tom is an expert in water sanitation technologies and resource efficiency. Aquatic industry events where Tom has presented include the National Environmental Health Association Conference, AOAP Annual Conference, WAHC, World Waterpark Association Show, Texas Public Pool Council Conference, NRPA Annual Conference, National Aquatic Safety Council, International Association of Amusement Parks and Attractions Expo, and more.