Presenters: Julie Gilchrist, M.D. & Adam Katchmarchi, Ph.D.
Monday, November 13, 1:30 p.m. - 2:30 p.m.
1 Hour | 1 PHTA CEU | 0.1 IACET CEU
Presented by

Summary
Drowning is the single leading cause of death for children ages 1-4 in the United States and remains a leading cause of injury death well into adulthood. However, there is a lot we can learn by diving further into the data to better understand how and where drownings happen. This session will include a full overview of the latest drowning statistics and make suggestion on how the data can inform our prevention efforts.
Learning Objectives
Understand the most recent drowning statistics.
Gain insight into how drownings are happening in the U.S.
Understand how drowning data informs prevention work.
Presenter Bios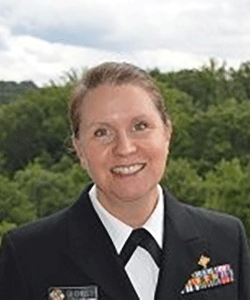 Julie Gilchrist, M.D., is a pediatrician and researcher who retired in 2017 from CDC's Injury Center after more than 20 years guiding research and programmatic efforts to prevent common childhood injuries such as drowning. She graduated from Rice University, attended UT Southwestern Medical School, and completed her pediatrics residency at Children's Hospital of Philadelphia. She joined CDC's Injury Center in 1997 as an EIS Officer. She focused on the prevention of childhood injuries after caring for too many children in the emergency department or intensive care unit following drowning or other injury incidents, often without desired outcomes. She has authored numerous research articles and book chapters and worked with many national and international water safety organizations. She has co-authored the last two American Academy of Pediatrics' policy statements and technical reports on drowning prevention. Since retiring from CDC, she has continued to support drowning prevention research and programs through work with national organizations like AAP and NDPA and foundations that focus on water safety.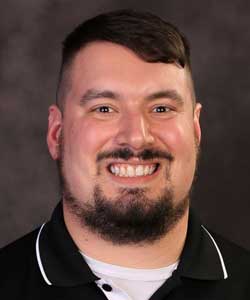 Adam Katchmarchi, Ph.D., is the Executive Director of the National Drowning Prevention Alliance (NDPA) and also serves as an assistant professor in the Department of Kinesiology, Health, and Sport Sciences at Indiana University of Pennsylvania (IUP). Adam completed his Ph.D. in Coaching and Teaching Studies with a cognate specialization in Sport Management from West Virginia University. He received his M.S. in Sport Management from IUP and completed his B.S.Ed. in Health and Physical Education with a minor in Aquatics from Slippery Rock University. Adam currently serves as a steering committee member for the forthcoming U.S. National Water Safety Action Plan, as an organizational representative to Water Safety USA and the Aquatics Coalition, represents NDPA in the planning for National Water Safety Month, and serves on numerous industry committees and councils. Adam holds provider, instructor, and trainer certifications from multiple safety and aquatic organizations and is a licensed teacher in the state of Pennsylvania for grades K-12. He received a National Swimming Pool Foundation Fellowship Award in 2014 and has been recognized twice by Aquatic International as a Power Award recipient, first in 2012 as a "Next Generation Leader in the Field of Aquatics" and again in 2017 as one of the "Most Influential People in the Aquatic Industry." Most recently, Katchmarchi received a Recent Alumni Award from Slippery Rock University in 2019 and the NDPA President's Award in 2020.