A Case Study on the Deliverance and Scaling of Water Safety Programming in At-risk Communities
Presenter: Megan Ferraro
Monday, November 13, 10:30 a.m. - 11:30 a.m.
1 Hour | 1 PHTA CEU | 0.1 IACET CEU
Summary
A challenge and feature in at-risk communities is one filled with organizations working in silos. While each organization may be serving or working to reach children most at risk for drowning, they often struggle to collaborate or fail to see the need or benefit of coordinated action. This lack of community cohesion often allows for scattershot programmatic efforts and little long-term success. When an outside entity serves as a convener, all partners and collaborators come to the proverbial table with a clear focus and an eye toward developing a comprehensive plan to impact drowning rates.
Learning Objectives
Learn methods to bring your community together to prevent drowning.
Coordinate siloed entities to create community policies around water safety programs and workforce development.
Explore how to get buy-in from different elements of the community for the greater good.
Presenter Bio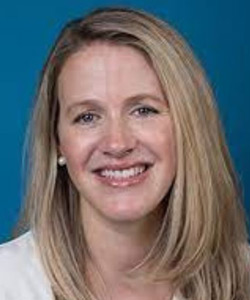 Megan Ferraro is the Executive Director of The ZAC Foundation, where she oversees programs, directs philanthropic partnerships, and represents the nonprofit as a subject matter expert in aquatic sector initiatives, and at industry events, with both legislators and the media throughout the country. Megan is also a Steering Committee member of the National Water Safety Action Plan, Co-Chair of the National Drowning Prevention Alliance Advisory Board, and founding member and Steering Committee member of Families United to Prevent Drowning.