Presenter: Timothy Auerhahn
Tuesday/Wednesday, October 12-13, 9 a.m. - 5 p.m.
Summary
The Certified Pool & Spa Operator® (CPO®) course is the world's leading verifiable pool and spa training credential for aquatic facility maintenance personnel, health officials, retailers, property owners, and other professionals. CPO® certification provides individuals with the basic knowledge, techniques, and skills of pool and spa operations. This training has helped protect millions of swimmers by reducing hazards at aquatic facilities. Upon course completion and successfully passing the exam, students will become Certified Pool & Spa Operators (CPO®).
Learning Objectives
Identify code requirements.
Understand inspection, operation, and maintenance procedures.
Recognize components of a circulation system.
Understand the purpose of the VGB Act.
Identify spa regulations.
Understand recreational water illness treatment and prevention.
Identify the cause and treatment of water problems.
Recognize the unique qualities and care of aquatic play features.
Presenter Bio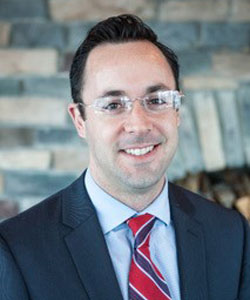 Timothy Auerhahn is a five-time recipient of the Distinguished Instructor Award issued by the Pool & Hot Tub Alliance. Since 2015, he has certified more operators worldwide than any other instructor. As an alumnus of The Ohio State University (B.S. Sports Management, M.S. Strategic Leadership), Tim has served in various operations, education, risk-management, and leadership capacities with nationally recognized brands, athletic facilities, and universities. Tim combines over 15 years of aquatic operations expertise with adult education, business strategy, and leadership principles that bring an exciting mix to the outstanding CPO curriculum.