Presenter: Ellen Meyer, Ph.D.
Thursday, October 13, 11:30 a.m. - 12:30 p.m.
1 Hour | 1 PHTA CEU | 0.1 IACET CEU
Summary
NSF is considering updates to its standards, and NSF/ANSI/CAN-50 Equipment for Pools, Spas, Hot Tubs and Other Recreational Water Facilities is no exception. This session will provide an overview of some of the recent issues discussed by the NSF-50 Joint Committee as well as some of the Task Groups that are drafting new language for NSF-50. Some of the topics include:
Toxicity of pool chemicals
New requirements for filters

Certification of filters for crypto removal
Filter media specification
Bumping of regenerative media filters

Different classifications for UV and their meaning (secondary, supplemental, water conditioner)
Rules for certification labs
Water quality testing device accuracy
Learning Objectives
Coming soon!
Presenter Bio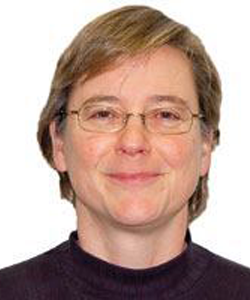 Ellen Meyer is Product Safety and Government Affairs Manager with Solenis, a leading global supplier of pool chemicals. Ellen has a Ph.D. in chemistry and has been working in water treatment for over 30 years. She is a former chair of the Recreational Water Quality Committee of PHTA and vice chair of the Council for the Model Aquatic Health Code (CMAHC) Technical Review Committee. Ellen currently serves on the CMAHC Chlorine Stabilizers Ad Hoc Committee and the NSF committee on recreational water facilities.