Presenter: Connie Sue Centrella, International Education Consultant for Aquatic Facilities
Summary
The cruise ship industry is dedicated to protecting recreational water facilities to ensure a healthful and clean environment for vessels' passengers and crew. The Vessel Sanitation Program contains the regulations for all cruise ships entering a U.S. port. It is part of the United States Public Health Division of the Centers for Disease Control and Prevention. Two inspections each year are unannounced; therefore, the cruise industry must make continuous efforts to maintain a healthy and safe environment at all times. Reports from the VSP inspectors are published online for all passengers to see the health of each ship. Any violations are noted and the cruise line must ensure that all issues are remedied immediately. This seminar will focus on the differences between land and sea chemical and hydraulic parameters; the increased potential for Recreational Water Illness onboard ships based on higher bather load populations; and discuss the development and implementation of comprehensive performance-based regulatory systems to protect the health of the traveling public, including new CDC guidelines after COVID-19.
Learning Objectives
Examine the Vessel Sanitation Program Guidelines
Discuss the difference between land-based and sea-based pool/spa operations
Review the chemical requirements with new CDC protocols: Daily Logs and record keeping
Equipment: Sand and cartridge filtration; cleaning, maintenance, and inspections; sanitation equipment including chlorine generation; Chemical Analyzers; and Engine Control Room Monitoring
Presenter Bio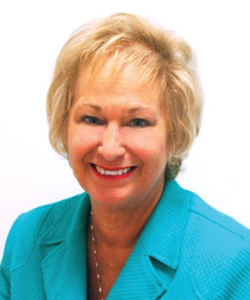 Connie Sue Centrella has been a Certified Pool Operator Instructor for 38 years and currently provides water quality consulting services to Royal Caribbean International. In the past nine years, Connie Sue has provided CPO certifications to 800 crew members on board 112 ships. Prior to her retirement in 2017, she was the Director of Education and the Chief Sustainability Officer with Team Horner. She also served as the Department Chair of Aquatic Engineering Technology at Keiser University in Florida. Connie Sue received her Masters of Business Administration at Keiser University and a Bachelor of Science at Vanderbilt University.