Presenters: Jonathan Dongell and Jason Eckenrod
Friday, October 14, 1:00 p.m. - 2:00 p.m.
1 Hour | 1 PHTA CEU | 0.1 IACET CEU
Summary
This is an important safety concern for all commercial pools, as the current codes and the Health Departments are lacking national minimum requirements for the lightness of the interior finish, and standardized test methods to determine the lightness. This is a critically important safety factor, because a lifeguard needs to identify a person in distress, or at the bottom of a pool, in a timely fashion to prevent drownings. Join us for this session as we review color hues and potential code language update.
Learning Objectives
Review the basics of colorimetry.
Examine color finishes.
Discuss current code regulations.
Presenter Bios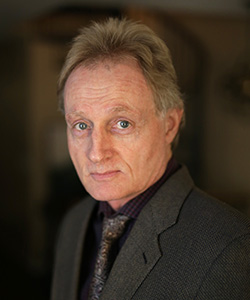 Jonathan Dongell is Director of Research & Development at Pebble Technologies Inc. He is the past president of Whitestone White Cement and Universal White Cement. He is a fellow of the American Concrete Institute. He has worked in the construction trade spanning 40 years, where he has worked as a tradesman, journeyman, superintendent, manager, contractor, consultant, mediator, materials expert, and failures analyst. He has held a residential and commercial contractor's license. Jonathan is a designated expert witness, failures analyst, and an inventor having three patents. He is a voting member of committees within the American Concrete Institute, American Shotcrete Association, American Society of Testing Materials, and serves as a board member of the National Plasterer's Council and the American Shotcrete Association. He is a speaker and has authored numerous technical papers and articles relating to plastering, shotcrete, concrete, cement, pozzolan, and polymers. Jonathan is the author of several books and was the principal author of the NPC Technical Manual (4th Edition), the ACI 524 Guide to Plastering, and ICC/ANSI/APSP/NPC-12 American National Standard for Swimming Pool Plastering.
Jason Eckenrod's bio coming soon!