Presenters: Kristen Beckworth, Megan Ferraro, Connie Harvey, and Alissa Magrum, with Moderator Adam Katchmarchi, Ph.D.
Friday, October 14, 11:00 a.m. - 12:00 p.m.
1 Hour | 1 PHTA CEU | 0.1 IACET CEU
Presented by

Summary
COVID-19 has disrupted the entire world. The economic impacts effecting the world have not spared water safety. Join us for an NDPA "Water Safety Town Hall" as we discuss the impact COVID-19 had on drowning prevention efforts, how current economic and employment trends affect our work, and what we've learned. Be ready to share your experiences and recovery stories!
Learning Objectives
Discuss current trends and how they have affected your environment.
Identify areas of future concern.
Presenter Bios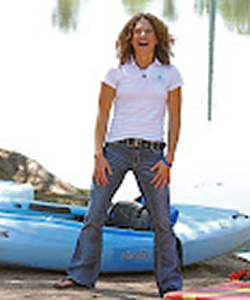 Alissa Magrum is the Executive Director of the Austin, TX-based water safety non-profit, Colin's Hope.
Alissa has more than 13 years of water safety and drowning prevention expertise and serves in leadership roles for the Texas Drowning Prevention Alliance, Safe Kids Austin, Central Texas Drowning Prevention Action Team, and National Drowning Prevention Advisory Board, and is a co-founder of Families United to Prevent Drowning. Alissa's 17-year-old daughter, Ella, went to preschool with Colin and his fatal and preventable drowning set her in motion as a water safety advocate.
Alissa believes that with education, the creation of water safety behaviors beginning at early ages and continuing through all stages of life, and a shift in cultural norms around water safety, we can drastically reduce the number of fatal and non-fatal drownings that occur.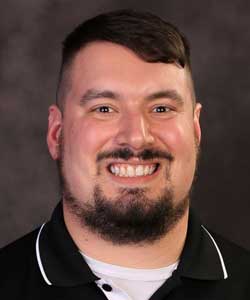 Adam Katchmarchi, Ph.D., is the Executive Director of the National Drowning Prevention Alliance (NDPA) and an assistant professor in the Department of Kinesiology, Health, and Sport Sciences (KHSS) at Indiana University of Pennsylvania (IUP). He has dedicated his career to drowning prevention and water safety. Adam is a steering committee member for the US National Water Safety Action Plan, serves as an organizational representative to Water Safety USA and the Aquatics Coalition, represents NDPA in the planning for National Water Safety Month, and serves on numerous industry committees and councils. He holds provider, instructor, and trainer certifications from multiple safety and aquatic organizations and is a licensed teacher in the state of Pennsylvania for grades K-12 in Health and Physical Education. He received a National Swimming Pool Foundation Fellowship Award in 2014 and has been recognized twice by Aquatic International as a Power Award recipient.
Kristen Beckworth's bio coming soon!
Megan Ferraro's bio coming soon!
Connie Harvey's bio coming soon!