Presenter: Brent Miller
Thursday, October 13, 2:45 p.m. - 3:45 p.m.
1 Hour | 1 PHTA CEU | 0.1 IACET CEU
Summary
This presentation reveals the bigger picture of public pool operations. Pool sustainability is defined with a comprehensive examination of resource inputs—energy, water, and chemical—and the outputs as they relate to operational variables. The presentation is driven from practical experience optimizing water and air quality and conserving energy.
Learning Objectives
Examine the energy resources and variables that impact public pool operations.
Discuss the impact of pool hydraulics, filtration, and chlorine dosing rates on airborne trichloramine levels in conjunction with energy conservation measures.
Identify solutions and strategies to optimize existing pool systems and plan for sustainable pool treatment system upgrades.
Presenter Bio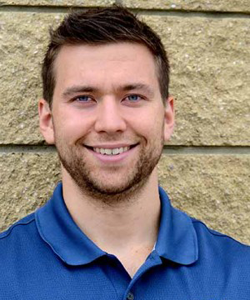 Brent Miller has nearly 20 years of aquatics experience, starting as a lifeguard and instructor, and eventually finding his passion in the mechanical room. For the past 15 years as an employee at Automated Aquatics Canada, Brent has had the privilege to help pool operators across Western Canada optimize their pool water treatment. In 2020, Brent served on the filtration and circulation technical support committee for the Council for the Model Aquatic Health Code (CMAHC) and was an observer member for the PHTA-7 Standard Writing Committee (anti-entrapment avoidance). Pool air quality has always been a subject Brent has been interested in and has followed the research for several years. With new technology to allow for quicker poolside testing of trichloramine in the air, Brent has been able to implement testing plans and control strategies to give insight and results for successful air quality management.