Presenters: Kevin Post and Brennan Brossman
Thursday, October 13, 4:00 p.m. - 5:00 p.m.
1 Hour | 1 PHTA CEU | 0.1 IACET CEU
Summary
While inherent to many of their daily operations, staying up to date on current risk management practices is often a difficult task for aquatic operators. The inability to adequately mitigate risk with thorough risk management practices can lead to increased incidents, liability, and costs. This course will examine the American Red Cross Aquatic Examiner Service (AES) visits and Loss Control visits conducted by Counsilman-Hunsaker and the top 10 commonly overlooked items for both AES visits and Loss Control visits.
Learning Objectives
List the 10 most common safety hazards found in the review of loss control visits.
List the 10 most commonly missed lifeguard program items in the review of AES visits.
Identify 3 areas within their own facilities that can be improved through recommendations from loss control and AES visits.
Presenter Bios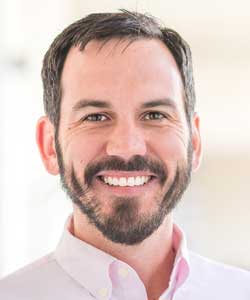 In the role of Principal and Studio Director, Kevin Post leads Counsilman-Hunsaker's Operations team. Kevin focuses his efforts on helping improve the safety and sustainability of aquatic facilities. Kevin speaks at national conferences and major universities, educating the industry on sustainable business practices for pools, new technologies for aquatic facilities, and the science behind risk management. Kevin was recognized in Aquatics International's 2019 Power Issue for his efforts in making pools safer and more sustainable. Kevin is a contributing author to WWA's annual development guide and The Complete Swimming Pool Guide. Kevin also serves on the CPO Instructor Assessment Committee for PHTA, training new instructors, and providing content for new educational products.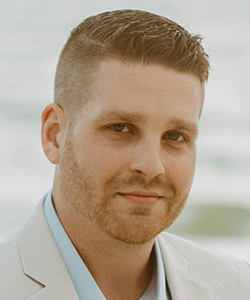 Brennan Brossman is on the Commercial Aquatic National Accounts Sales Team for PoolCorp and brings many years of experience in the pool and deck industry as a Sales & Business Development Manager. He is passionate about the aquatics industry and understands the importance of providing a top-notch experience for the customer and safe products around the aquatic facility. Brennan's primary role is to strengthen existing relationships with aquatic consultants and pool contractors, as well as develop new relationships to help the company grow. He is involved in the Florida Pool & Spa Association, NSF task forces, Master Pools Guild, and Texas Public Pool Council. He attends and has presented at tradeshows throughout the year. Brennan finds great value in visiting aquatic consultants and commercial pool contractors to help understand the needs and obstacles in the industry and be a part of providing a solution.