Presenters: Terry Arko, Product Training Content Manager, HASA; James W. Egan, Jr., Vice President, LaMotte Company; and Jody O'Grady, Director of Product Management & Customer Programs, Taylor Technologies
Summary
This seminar introduces the attendee to the Recreational Water Quality Committee of PHTA. Projects, activities, and work products that this committee is responsible for are discussed, including the ANSI/APSP/ICC-11 water quality standard for commercial pools and potential changes to the code as is undergoes current revision. We also take a look at educational products including Fact Sheets and Aqua Magazine Tech Notes and will discuss a few of these in-depth, such as: Best Practices for Water Testing, UV Light Pool Systems, Sodium Hypochlorite, Water Balance Indices, Chlorine Gas Leaks, Metals and Metal Staining, and Scary Pool Stories.
Learning Objectives
Identify best practices for water testing, including interferences in common pool tests.
Examine the differences in UV light systems for pools.
Discuss what is sodium hypochlorite and how to safely apply and handle.
Examine different water balance indices and how are they used.
Presenter Bios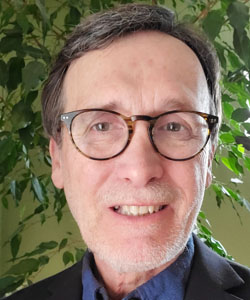 Terry Arko has more than 40 years' experience in the swimming pool and spa industry, working in service, repair, retail sales, chemical manufacturing, technical service, commercial sales, and product development. He has written over 100 published articles on water chemistry and has been an instructor of water chemistry courses for over 25 years. Terry currently serves as an observer member on the PHTA RWQC and is a member of the Council for the Model Aquatic Health Code (CMAHC). Terry is currently working as a Product Training Consultant for HASA Poolmakers of HASA Sani-Clor.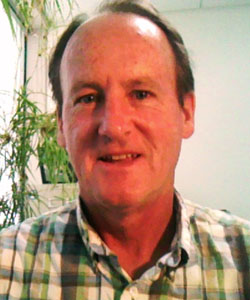 James W. Egan, Jr. has been Vice President of Research and Development at LaMotte Company, located in Chestertown, Maryland, since 2012. He holds Patent # 8,734,734 for Liquid Analysis Cartridge, dated May 27, 2014. From 1990 to 2008, he was the Chief Research and Development Chemist at the company, responsible for the development of new portable reagents, colorimeters, turbidimeters, and spectrophotometers for testing water, soil, and air. He coordinated with both internal and external chemists, engineers, and product developers. As Director of Research and Development from 2008 to 2012, he directed product development of all test strips, tablets, powder and liquid reagents, and meters for LaMotte's Markets. Mr. Egan, Jr. is a voting member of the PHTA RWQC. He received a B.A. degree in chemistry with an ACS-certified program at St. Anselms College in Manchester, New Hampshire, and a Ph.D. in inorganic chemistry from West Virginia University in Morgantown, West Virginia.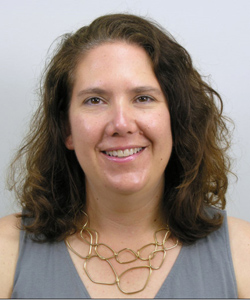 Jody O'Grady's current position as Director of Product Management & Customer Programs at Taylor Technologies was created in 2017 when the company changed ownership. The job is described as ensuring all products, current and forthcoming, are consistent with the quality Taylor is known for by coordinating departments and colleagues to turn an idea into a commercially available product. Jody's technical background, a BS in Chemistry from Allegheny College, got her started on the customer service team. Having moved into technical services as Technical Coordinator, Jody has answered hundreds if not thousands of technical questions on water testing and chemistry. Jody advanced to Manager of Customer and Technical Services in 2005, followed by her promotion to Director of Sales Operations in 2012. Between 2013 and 2017, she served as Vice President of Sales Operations and Support. This vast amount of experience, which she cannot believe started in the 20th century, has prepared her well for her present responsibilities. Over the years, Jody has garnered a vast amount of knowledge about the various test kits, labs, and other products Taylor manufactures. Her expertise in this field makes her the perfect candidate for manning the Taylor booth at tradeshows, where she can interact with current and potential customers. Between trade shows, she visits customers and Taylor's manufacturers sales reps across the country and attends meetings held by PHTA's Recreational Water Quality Committee (RWQC), of which she is a voting member.