Presenter: Lauren Broom, Owner, Space Coast Pool School, LLC
Summary
The popularity of splash pads have gained a great deal of attraction over the past decade. However, these facilities have inherent risks since the water is recirculated. During this presentation, we'll review the potential public health risks and examine best practices to best manage these risks.
Learning Objectives
Recognize public health risks in splash pads
Identify best practices to control public health risks in splash pads
List examples of recreational water illness outbreaks specific to splash pads
Presenter Bio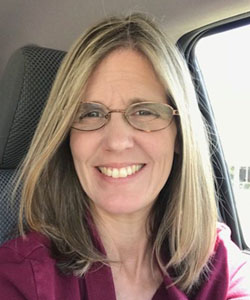 Lauren Broom is a Certified Pool Operator (CPO)® Instructor through the Pool & Hot Tub Alliance. She attended the University of Central Florida receiving a BS in Biology and is currently a Registered Sanitarian (certification in public health). Broom has more than 16 years experience inspecting commercial pools in Florida as a commercial public pool inspector from the Florida Department of Health. In 2020, Broom became a regular columnist for the online pool service publication Service Industry News. She is also an authorized OSHA Trainer for OSHA 10 & OSHA 30 courses. Also, she is an adjunct instructor for Valencia College's Accelerated Skills Training Team to teach the CPO® as part of their new 10-week Certified Apartment Maintenance Technician certification in Osceola and Orange County campuses. In April 2021, she became the official CPO Instructor for the new Pool & Spa Apprenticeship Program.