Presenter: James Amburgey, Associate Professor, University of North Carolina at Charlotte
Summary
During this session, Dr. Amburgey will present the latest research findings on aquatics filter systems and hydraulic mixing. He'll define a model that can be used to calculate system performance based on typical performance values. Multiple scenarios will be compared and potential problems will be explored for each. Attendees will be encouraged to consider whether filter changes or regulatory changes could significantly improve the safety of their aquatic venues in terms of waterborne disease outbreaks.
Learning Objectives
Estimate your facility's own filter performance
Estimate your facility's hydraulic performance
Calculate your facility's particle and pathogen removals
Choose if design, equipment, or regulatory upgrades would benefit bathers in your own facility
Presenter Bio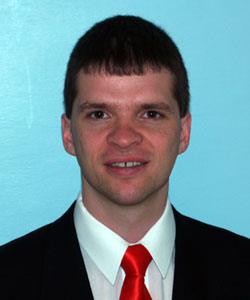 Dr. James Amburgey has a Master's and Ph.D. from Georgia Tech in Environmental Engineering and post-doctoral research experience from the CDC in Atlanta. He has more than 15 years of experience teaching and researching water filtration and coagulation at the University of North Carolina at Charlotte.