Presenter: Dewey Case
Friday, October 14, 11:00 a.m. - 12:00 p.m.
1 Hour | 1 PHTA CEU | 0.1 IACET CEU
Summary
Fatal and non-fatal drownings are a serious concern for aquatic venues. This presentation explores how the Model Aquatic Health Code (MAHC) can be used by aquatic venue owner/operators to reduce the risk of drowning by bathers.
Learning Objectives
Discuss the Model Aquatic Health Code and its significance in drowning prevention from design & construction, operation, and facility management aspects.
Examine specific MAHC code sections and how those sections correspond to preventing fatal and non-fatal drownings for both guarded and unguarded aquatic venues.
Discuss up-to-date drowning statistics for the United States.
Presenter Bio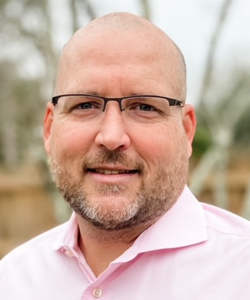 Celebrating over 20 years of full-time service to the aquatics industry, Dewey Case serves as the Technical Director for the Council for the Model Aquatic Health Code (CMAHC). His career started as a part-time lifeguard, evolved into servicing pools, and then into aquatic facility management while in college. Upon graduating from the University of Southern Mississippi, Dewey worked in the pool management industry and then transitioned to work with the YMCA at the local and national level, where he served as the volunteer project lead for the 2011 revision of the Y-USA Aquatic Safety Guidelines. He has also served on multiple aquatic safety committees, including the American Red Cross local Preparedness, Health & Safety Committee and State Quality Assurance Committee. Dewey has earned multiple instructor trainer certifications from the American Red Cross, as well as instructor credentials with PHTA, and was recognized as a "aquatics lifer" by Aquatics International in the 2018 Power Issue. Dewey was a member of the Lifeguarding and Bather Supervision Technical Committee for the MAHC 1st Edition and the Technical Review Committee for the MAHC 3rd Edition. In addition to his duties at CMAHC, Dewey is the Commercial Division Manager for Adcock Pool and Spa in Hattiesburg, MS. He enjoys helping other aquatic facilities improve operations and helping young aquatics professionals hone and develop their craft, whether in rescue and response, pool operations, management, training lifeguards, or teaching swimming. Dewey resides in Hattiesburg, MS, with his wife Lisa.