Presenter: Lauren Broom
Thursday, October 13, 11:30 a.m. - 12:30 p.m.
1 Hour | 1 PHTA CEU | 0.1 IACET CEU
Summary
During this session, we'll examine information regarding OSHA 10 in General Industry Hazardous materials as it relates to the aquatic professional. This session will address examples of improper handling, storage, and use of paperwork in the aquatic and pool industry. We'll also address how to handle, store, and the required paperwork for hazardous materials.
Learning Objectives
Identify hazards associated with and types of hazardous materials and how exposures can affect aquatic professionals.
Describe methods for eliminating physical hazards of hazardous materials for aquatic professionals.
Describe methods for eliminating health hazards of hazardous materials as it relates to aquatic professionals.
Presenter Bio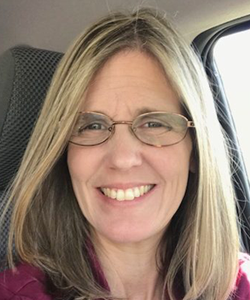 Lauren Broom is the owner of Space Coast Pool School, LLC. She is a certified instructor through PHTA and teaches the Certified Pool Operator (CPO®) Course. She attended the University of Central Florida where she received her Bachelor of Science degree in Biology. She is currently a Registered Sanitarian (certification in public health). She has 16 1/2 years experience in the inspection of commercial pools in Florida as a commercial public pool inspector from the Florida Department of Health along with recreational waterborne disease outbreak investigations. In 2019, she became an adjunct instructor for Valencia College's Accelerated Skills Training Team to teach the Certified Pool Operator Course as part of their new 10-week Certified Apartment Maintenance Technician certification in Osceola and Orange County campuses. In 2020, she became a regular monthly columnist for the online pool service publication Service Industry News. Finally, in 2021 she became an authorized OSHA trainer for OSHA 10 & OSHA 30 courses with the intention to be able to teach these courses for the aquatic industry to improve safety and health to its workers.