Presenters: Dana Gage and Alissa Magrum
Thursday, October 13, 4:00 p.m. - 5:00 p.m.
1 Hour | 1 PHTA CEU | 0.1 IACET CEU
Presented by

Summary
Teenagers and adults are most at risk in open water settings. However, there is limited focus on these populations and open water settings. Join us for a panel discussion on how we can impact these staggering statistics.
Learning Objectives
Examine open water statistics.
Identify goals and objectives to reach at-risk audiences.
Presenter Bios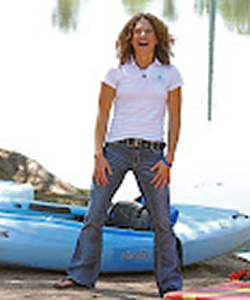 Alissa Magrum is the Executive Director of the Austin, TX-based water safety non-profit, Colin's Hope.
Alissa has more than 13 years of water safety and drowning prevention expertise and serves in leadership roles for the Texas Drowning Prevention Alliance, Safe Kids Austin, Central Texas Drowning Prevention Action Team, and National Drowning Prevention Advisory Board, and is a co-founder of Families United to Prevent Drowning. Alissa's 17-year-old daughter, Ella, went to preschool with Colin and his fatal and preventable drowning set her in motion as a water safety advocate.
Alissa believes that with education, the creation of water safety behaviors beginning at early ages and continuing through all stages of life, and a shift in cultural norms around water safety, we can drastically reduce the number of fatal and non-fatal drownings that occur.
Dana Gage's bio coming soon!