Panelists: Kathleen Moore, Compliance Officer, Texas Department of State Health Services; Dewey Case, Technical Director, Council for the Model Aquatic Health Code; and Dennis Berkshire, President, Aquatic Design Group
Summary
With the overwhelming success of the 2020 WAHC Session, our team of experts reunites to provide the details on the required codes and standards for an aquatic facility. Navigating the codes and ensuring you have a solid understanding of what codes and standards are required in your state can be difficult. During this presentation, our panel of experts will provide you an outline of the national commercial codes and standards that exist, how states and localities go about utilizing them, and then discuss how to implement those into your facility effectively.
Learning Objectives
List the Commercial Codes and Standards
Examine current Commercial Codes and Standards
Identify updated Commercial Codes and Standards
Review procedures to ensure implementation
Presenter Bios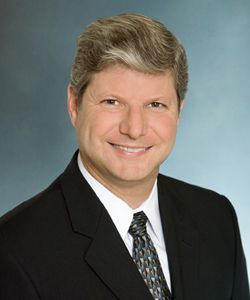 Dennis Berkshire has over 40 years of experience in the aquatics industry, with national field experience in swimming pool design, construction and operation, and training. Dennis chaired the Operator Training Module for the Model Aquatic Health Code and is working with the National Sanitation Foundation as a member of the Joint Committee on Recreational Water Facilities. As an instructor for the Certified Pool Operator course and the Aquatic Facility Operator course, he has trained over 1,000 swimming pool and aquatic facility operators. In addition, Dennis was named as one of "Power 25" by Aquatics International Magazine for his efforts in shaping the Model Aquatic Health Code.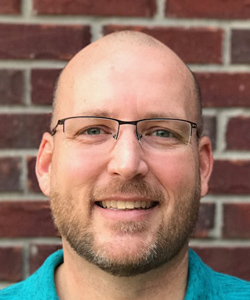 Dewey Case serves as the Technical Director for the Council for the Model Aquatic Health Code. His career started as a part time lifeguard, evolved into servicing pools, then began managing aquatic facilities while in college. Upon graduating from the University of Southern Mississippi, he served in the pool management industry before moving on to the Y. During his career, he has served the YMCA of the USA by providing expertise in aquatic safety, most notably serving as the volunteer project lead for the 2011 revision of the Y-USA Aquatic Safety Guidelines. Prior to 2011 he also served the local and state chapters of the American Red Cross, chairing the local Preparedness, Health, & Safety (PHSS) committee, and serving on the state Quality Assurance committee. He served on the Lifeguarding and Bather Supervision Technical Committee for the MAHC 1st Edition, as well as serving on the Technical Review Committee for the MAHC 3rd Edition. He was recognized as an "aquatics lifer" by Aquatics International in the 2018 Power Issue. Holding multiple Instructor Trainer certifications from the American Red Cross, as well as instructor credentials with the Pool and Hot Tub Alliance, he enjoys helping other aquatic facilities improve operations, and helping young aquatics professionals hone and develop their craft, whether in rescue and response, pool operations, management, training lifeguards, or teaching swimming. Dewey also serves as the Association Aquatics Director for The Family YMCA of Southeast Mississippi.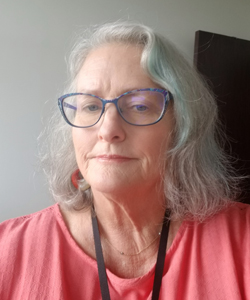 Kathleen Moore, R.S., CPO holds a Bachelor of Science, University of Houston, Biology and Chemistry, is a Registered Professional Sanitarian in the State of Texas and a Certified Pool Operator. She presently works with the Department of State Health Services as a Sanitarian and her many achievements include development of the State of Texas Public Swimming Pool and Spa regulations, development of the State of Texas regulations for Public Interactive Water Features and Fountains (PIWFs), development of the first regulations for Artificial Swimming Lagoons in the United States and development and maintenance of a positive working relationships with major stakeholder groups, local regulatory officials and representatives from federal agencies She provides highly technical advice and direction to program staff, local programs, health officials and the public regarding public pools and spas, artificial swimming lagoons, PIWFs, drowning and injury prevention, and aquatic safety. She also developed and maintained a working knowledge of applicable national standards, building and safety codes, federal laws and rules, and state laws and rules that impact public, commercial, and private pools and spas, artificial swimming lagoons and PIWFs and has conducted COVID contact tracing. Her committee appointments include CMAHC Technical Review Committee, CMAHC Artificial Lagoon Committee, NSF Recreation Water Facilities Committee and NSF Floatation Systems Task Force Co-Chair.