Presenter: James Browning
Thursday, October 13, 10:15 a.m. - 11:15 a.m.
1 Hour | 1 PHTA CEU | 0.1 IACET CEU
Summary
Taking over a staff of about 100 seasonal lifeguards with a retention rate of only about 40% at the end of 2018, a change in leadership mentality was needed. Hiring new staff has become very difficult in the past 10 years. In the summer of 2019, we implemented a point reward system for seasonal staff. Retention rates increased each year and are currently at an 85% retention after 3 years. In this session, we'll go in depth with the structure of the point system, who gives points, and how the points are tracked. We'll discuss how this system benefitted the leadership and quality of the workplace morale and, finally, examine how you can implement a similar system with your staff.
Learning Objectives
Examine the challenges of retaining seasonal staff from year to year.
Identify a team structure within their own seasonal staff.
Implement a point reward system for their seasonal staff.
Presenter Bio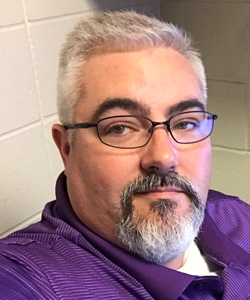 James Browning has been an aquatic professional for over 30 years. He has worked for YMCAs, Ellis and Associates, city governments, universities, the American Red Cross, and the Marine Corps leading aquatic staff. His experience has led to successful staffing strategies at multiple locations and in areas where many colleagues have struggled. He is currently employed as a Program Specialist at the City of West University Place and as an Aquatic Examiner with the American Red Cross. He is also CEO of Aquatic Leadership Group.