Presenter: Cliff Pryor
Thursday, October 13, 1:30 p.m. - 2:30 p.m.
1 Hour | 1 PHTA CEU | 0.1 IACET CEU
Summary
Those that run aquatics facilities and manage the lifeguard team often face a vexing question: "How do I compete with businesses in my community that will pay starting salaries that are often several dollars more per hour than what I can offer?" This presentation will explore why the target market for recruiting and keeping happy lifeguards is not the same pool as those just looking for the highest pay. We'll examine that our team of guards and support personnel are very well aware that their peers are usually making more money per hour than they do, yet they are happy to be at your facility.
Learning Objectives
Examine what motivates someone to be a lifeguard.
Identify how to attract lifeguard candidates to my facility.
Discuss ways on how I keep employees happy to be at my facility.
Presenter Bio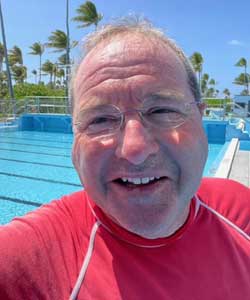 Cliff Pryor is an aquatics professional with more than 35 years' experience as a lifeguard and lifeguard instructor trainer. Cliff has been a manager or director of aquatics at facilities such as municipal and military installations. Cliff is currently the Aquatics Director at the United States Army Garrison at Kwajalein Atoll in the Marshall Islands and has been a CPO® Instructor since 2003.