Presenter: Mordechai Eliyahu, Director, American Aquatics & Safety Training
Summary
During this session, we will discuss what cardiopulmonary resuscitation (CPR) is and how we administer this lifesaving technique. We'll also examine automated external defibrillators (AED) and how this easy-to-use medical device can save lives.
Learning Objectives
Define what cardiopulmonary resuscitation (CPR) is
Discuss administration techniques of CPR
Discuss AED and their usage
Presenter Bio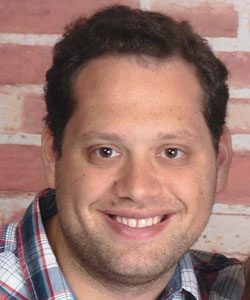 Mordechai Eliyahu has been an EMT-CC, Firefighter, and Lifeguard instructor for more than 10 years. He has successfully trained over 3,400 lifeguards and successfully performed CPR on seven people who fully recovered. Mordechai rescued a drowning child from a pool while off-duty and has received multiple lifesaving awards and a letter of accommodation for outstanding pre-hospital care.