Presenter: Jack Manilla, Director of Learning and Education, Pool Troopers/Portofino Pools, Inc./Portofino University
Summary
The coronavirus has shaken the nature of work to its core around the globe. What the work environment looks like after the pandemic will be quite different from what we were used to before it began. Leadership will move from crisis mode in how to lead remote workers, to gradually shifting to new styles as the world loosens restrictions. Uncertainty will stay with us for many months as renewed waves of the coronavirus remain. When we think about what was "normal," what may be perceived as the "new normal" will be a new reality — a "new now."
Leadership styles in this new environment will require empathy and adaptability in response to guiding people through this uncertainty and into the new reality. Hiring, motivating, and retaining workers in a "tsunami" of worker shortage and turnover are critical people priorities that will not be solved quickly. Health and hygiene awareness moved to a new level during the pandemic. In this new work environment, employees' physical and mental health will be organizational cornerstones.
Adoption of technologies to automate work processes will continue to grow in response. Simplifying management and communication processes and setting achievable worker standards that motivate workers using an innovative BOS model will be presented. The term "business operating system" (BOS) refers to a standard, enterprise-wide collection of business processes used in many diversified industrial companies. The definition has also been extended to include the common structure, principles, and practices necessary to drive the organization.
Learning Objectives
Examine why you need to adapt and select leadership styles for the "New Now"
Identify ways to manage through the "Tsunami" worker shortage and turnover
Review innovative games — like the Business Operating System (BOS) model
Presenter Bio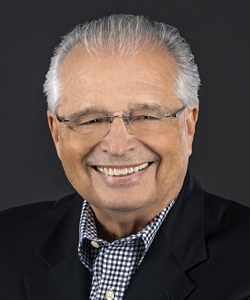 Jack Manilla is a PHTA Fellow, CBP, CSP, CPO, PHTA Certified Instructor, Certified/Licensed Commercial/Residential Pool/Spa Contractor, and former board chair of the Association of Pool & Spa Professionals (APSP), now the Pool and Hot Tub Alliance (PHTA). He is an author, speaker, industry consultant, educator, entrepreneur, instructional designer, a member of several non-profit boards and Florida's premier non-profit hospitality industry trade association, the Florida Restaurant and Lodging Association (FRLA), Regional Board of Directors.
Manilla is past owner and founder of Portofino Pools, Inc., and Portofino University. He joined Pool Troopers as its Director of Learning and Education after successfully exiting via strategic partner divestiture with Pool Troopers, one of the nation's largest and oldest pool service contractors with 18,000+ customers, ranked #1 in 2019 and 2020 on the top 50 list by Pool & Spa News and Jandy. https://www.linkedin.com/in/jackmanilla/