Presenter: Rowdy Gaines, Vice President, Partnerships and Development, PHTA
Summary
Keeping your facility profitable takes time, effort, strong employees, and a great deal of planning. During this session, Rowdy Gaines will examine how he ensured his facility had a three-tiered approach to profitability: membership, events, and programming.
Learning Objectives
Discuss how to profit from your programming and your events
Discuss the three-tiered approach to profitability
Examine case studies of proven profitability
Presenter Bio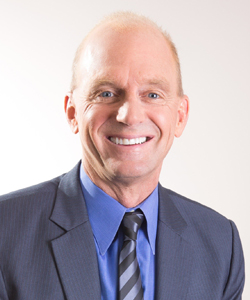 Rowdy Gaines' life is one of inspiration and courage. Gaines, born in Winter Haven, Florida, didn't start swimming until the age of 17. He tried other sports as a youngster but was either too short, too slow, or not coordinated enough. As he recalls, "I wanted to play football but was so intimidated by the size of the other players." A shy boy growing up, Gaines found the solitude of swimming laps to be just what the doctor ordered. But his shyness quickly dissipated with his newfound swimming success. After two years of rapid improvement as a high school swimmer, he was offered a scholarship to swim for Auburn University and under legendary coach Richard Quick.
If not for the 1980 Olympic boycott, Gaines might very well be one of America's most famous Olympians. He was favored to win 4 Olympic Gold Medals in 1980. He had broken 11 World Records. At a "dinosauric" age of 25, Gaines entered the 1984 Olympic trials as an afterthought and made the U.S. team in three events: the 100-meter freestyle, 400-meter freestyle relay, and 400-meter medley relay. Even after making the 1984 team, few gave Gaines a chance to medal. His times from the trials were good but not his best. He went into the 1984 Los Angeles Olympics an underdog. It was a role he relished. Gaines won individual Olympic Gold in the 100-meter freestyle and anchored both U.S.A. relays to Gold medals. He finally lived his dream on the sport's greatest stage. He had closure and could officially retire from the sport of swimming. He was the oldest swimmer to qualify for the 1996 Olympic Trials, at the age of 35. But when you are a committed family man like Gaines, your priorities change. He chose not to compete, but entered the broadcast booth as NBC's Olympic Games swimming commentator. It's a role that has suited him very well. NBC and USA Swimming were both excited to have his knowledge and excitement of the sport shared with so many that he was asked to commentate the past six Olympics.
Today, Rowdy Gaines is often referred to as "Swimming's Greatest Ambassador" and is currently the Vice President of Partnerships & Development for PHTA.