Presenters: Michele Hlavsa, RN, MPH, Epidemiologist, U.S. Centers for Disease Control and Prevention; Joseph Laco, Commander, U.S. Public Health Service, Centers for Disease Control and Prevention; and Vincent Hill, Chief, Waterborne Disease Prevention Branch, Centers for Disease Control and Prevention
Summary
This presentation will allow presenters and attendees to discuss details and ramifications of CDC guidance. SARS-CoV-2, the virus that causes COVID-19, most commonly spreads from person to person by respiratory droplets during close physical contact (within 6 feet, or a few inches longer than a typical pool noodle, both in and out of the water). Fortunately, there are several actions pool, hot tub, and water playground operators can take to help lower the risk of spreading the virus among persons at aquatic venues. The key pillars of COVID-19 prevention are promoting behaviors that prevent the spread of the virus (e.g., maintaining social or physical distancing and wearing a cloth mask), maintaining healthy environments (e.g., adequate ventilation of indoor aquatic spaces), and maintaining healthy operations (e.g., limiting gatherings in and out of the water).
Learning Objectives
Describe how the SARS-CoV-2 virus is spread
Characterize steps operators can take to prevent the spread of the virus at their aquatic facilities
Presenter Bios
Commander Joe Laco is an active duty service-member with the U.S. Public Health Service (USPHS) and is stationed at the Center for Disease Control and Prevention in Atlanta, Georgia. CDR Laco works closely with the National Center for Emerging and Zoonotic Diseases, the Center for Preparedness and Response, and the CDC Emergency Operations Center. His work focuses largely on Recreational Water, Vector Control, Emergency and Outbreak Response, Food Safety, Drinking Water, Wastewater, Safety and PPE, and Hazardous Materials. He was the USPHS recipient of the 2019 Edward Moran Award and the 2017 Environmental Health Officer Responder of the Year Award. CDR Laco has more than 23 years of experience working in federal and state government, clinical and research laboratories, and private industry. He received his Baccalaureate Degree (Biology) from Ohio University in 1995, and a Master of Science Degree (Environmental Health) from East Tennessee State University in 2001. He is a Registered Sanitarian and Registered Environmental Health Specialist through the National Environmental Health Association.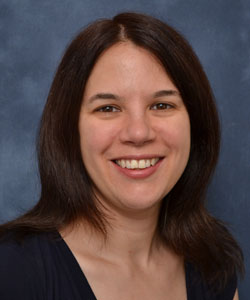 Michele Hlavsa, RN, MPH, is Chief of the U.S. CDC's Healthy Swimming Program. Her areas of expertise include recreational water-associated illness, particularly when caused by Cryptosporidium. She has worked on a number of outbreak investigations of recreational water-associated illness at CDC and collaborates with U.S. and foreign public health authorities and the private sector to develop appropriate prevention and control measures. She has a bachelor's degree in nursing from the College of New Jersey and a master's in public health/epidemiology from Emory University. Michele was an Epidemic Intelligence Service Officer prior to joining the Healthy Swimming Program.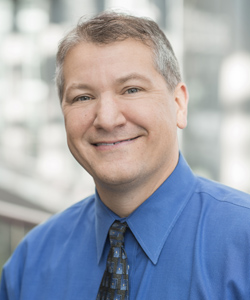 Vincent Hill, Ph.D., P.E., is the Chief of the Waterborne Disease Prevention Branch in the Division of Foodborne, Waterborne, and Environmental Diseases at the Centers for Disease Control and Prevention. He received his Ph.D. in Environmental Science & Engineering from the University of North Carolina at Chapel Hill School of Public Health and his Masters of Science in Engineering from The Johns Hopkins University. Dr. Hill's work has focused on understanding waterborne disease transmission risks and best practices for waterborne disease prevention, and developing new techniques and evidence related to water, sanitation, and hygiene applications. He is an author of more than 130 peer-reviewed journal articles and scientific reports focused on waterborne disease transmission, environmental microbiology, and engineering.