Presenters: Don Baker, President & CEO, Paddock Pools, and Randy Riessen, National Sales Manager, Paddock Pools
Summary
There are many factors that can affect indoor air quality of an aquatic facility. During this session, we'll begin with a review of how pool water affects air quality and discuss what pool water and air betterments are available to improve air quality. Finally, we'll discuss different air handling strategies and opportunities available today to improve air quality.
Learning Objectives
Examine indoor pool operations and how it affects air quality
Discuss a "Recipe for Success" of air quality at your pool facility
Examine the right questions to ask of your design team and contractors
Presenter Bios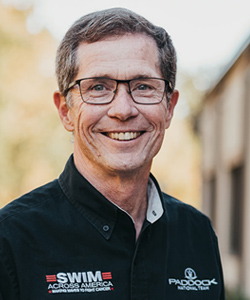 Paddock Pool Equipment Company has consistently led the industry in knowledge and innovation of pool products. CEO Don Baker grew up in the swimming pool business. He attended St. Andrew High School in Boca Raton, Florida, and later graduated with honors from the University of Florida, Rinker School of Construction Management. Don took over as CEO and President of Paddock Pool Equipment Company in 2008. He is an innovator and, if asked to, will come up with a solution for just about any problem presented to him. Paddock has a reputation for leading the industry with new technology and patents. In recent years, Paddock has taken up the struggle to improve indoor air quality in natatoriums. The company has received as many as seven patents on their newest product, the Paddock Evacuator™, which removes chloramines from the pool surface. Don played an integral role in developing this product and has continued to revise and perfect it. Don is also the President of Paddock Construction Company, a premier builder in the Southeast United States. Some of their noteworthy projects are Greensboro Aquatic Center, Triangle Aquatic Center, Christiansburg Aquatic Center, and Queens University. Don enjoys family, hunting, fishing, and is a card-carrying YMCA Master Swimmer!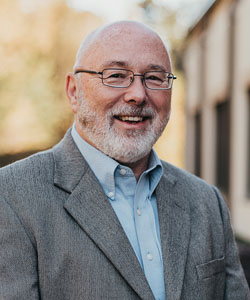 Randy Riessen joined the Paddock Team in 2013 and is now the National Sales Manager. For over 5 years, Randy has used his knowledge and background to help the Paddock team grow and achieve company goals. Prior to joining Paddock, Randy had a successful 25-year career in the Motion Control and HVAC industries. One of his career highlights includes being on the design team that developed the Red Box DVD rental machine for a North Carolina company. Randy grew up in Grand Rapids, Michigan, where he graduated high school and later Grand Rapids Community College, earning his Associates Degree in Science. Randy received a Bachelor of Science Degree from Central Michigan University in 1982 and taught school in Michigan Public Schools for three years. Randy has earned advanced scuba certifications, was a Boy Scout Leader for over 7 years, is a member of the Assoc. of Aquatic Professionals, Graduate of AMA School of Management, Sandler Foundations and Sales Management Training Courses, and a Certified Pool Operator (CPO). Randy is an avid hiker and outdoorsman. He is married to Anita, who is a Physical Therapist. He has two children, a son (Stefan) who is 35 years old who is an Eagle Scout and restaurant manager in Atlanta, and his daughter (Anne) who is 33 and married with one child, whom also reside in Atlanta, GA.