Presenter: Rudy Stankowitz
Thursday, October 13, 9:00 a.m. - 10:00 a.m.
Summary
Attempting to predict the future can be an effort in futility, and looming unknowns in the pool industry are one of the most significant challenges we face. Holding onto those qualities that make each of us and our businesses truly unique is not the easiest of tasks to master. Buzzwords like "adapt," "overcome," "accept," or "reinvent" are thrown about with the best of intentions, but suggest the Pool Pro should be less or different to survive. But you're the Pool Pro. You are not designed to merely survive. You are the backyard water warrior whose skillset flies beneath the radar. I know the secret identity of the person behind the net, and I want you to magnify that. How do we as Entre-pool-neurs thrive in the face of adversity?
Having gone from poverty to pool guy and then faced with losing and regaining the ability to walk, pool industry veteran Rudy Stankowitz is no stranger to life's uppercuts. Learning to maintain your "you-ness" in an ever-changing industry dealing with ecommerce, workforce shortages, supply chain issues, and new and evolving chemistry means inventorying your superpowers, bucking the status quo, sharing your knowledge, and amplifying (not re-inventing) those traits that make your pool business an extension of you. We may be in a world where everything seems topsy-turvy, but we are also in a world where everything is possible. We will reimagine the future by developing a greater understanding that the advantage you and your company have in situations that seem against all odds is you, the Entre-pool-neur.
Learning Objectives
Identify core values.
Set sights on your dream.
Embrace who you are.
Identify and promote your company's "you-ness."
Live in the moment.
Presenter Bio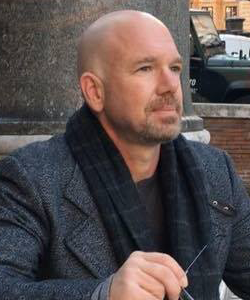 Rudy Stankowitz is a 30+ year veteran of the swimming pool industry and pool water algae expert. He has conducted training sessions worldwide and received over a dozen NSPF/PHTA honors. Rudy is the owner of Aquatic Facility Training & Consultants, a swimming pool education & consulting firm. He is also the owner and host of the Talking Pools Podcast, a podcast series geared toward the pool service professional. Rudy has also contributed dozens of articles to pool industry trade publications over the last decade and has certified several thousand pool operators and health officials in the CPO (Certified Pool Operator) and AFO (Aquatic Facility Operator) classes, and is an NJ Environment and Public Health Instructor at Rutgers State University. Rudy has also played a role in the University of South Florida College of Public Health Florida Prevention Research Center's FLDOH Drowning Prevention Project. He has written three books on pool care, a children's series, and a horror novel. Rudy's experience includes retail pool supplies, equipment manufacturing, R&D, swimming pool service, aquatic facility consulting, and numerous speaking engagements. Born and raised on Long Island, he, like the rest of the old New Yorkers, has found his way down to Florida, where he lives with his wife and childhood friend, Joy. When Rudy is not Talking Pools, crawling through pump rooms, or teaching CPO, he is a proud grandpa, horror movie buff, and avid traveler.