Presenters: Connie Harvey, Lindsay Mondick, Craig Sears, and Justin Wiley, with Moderator Adam Katchmarchi, Ph.D.
Friday, October 14, 9:00 a.m. - 10:00 a.m.
Summary
In this session, we'll examine the multiple factors affecting the commercial aquatic industry at this time, with discussion on facility operations and funding, finding quality employees, and rising costs. Panelists will provide insight into how they're managing this transitional time and their future plans.
Learning Objectives
Discuss current socio-economic concerns.
Examine facility and staffing management.
Identify ways to keep your programs active and engaging.
Presenter Bios
Lindsay Mondick is Director of Innovative Priorities and Aquatic Safety for YMCA of the USA. She joined Y-USA in 2015 and provides leadership in driving innovation at the YMCA, as well as providing programmatic expertise in the aquatics area. Prior to this, Lindsay was with the YMCA of Greater Twin Cities for 14 years in a variety of aquatic leadership roles, including association strategy. Lindsay holds bachelor's degrees in biology and psychology from the University of New Mexico.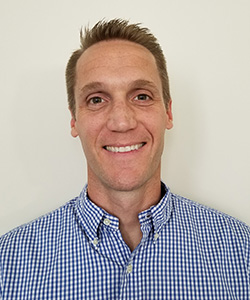 Craig Sears is President and Owner of Sears Pool Management Consultants, a 23-year-old firm specializing in the operation and management of commercial swimming pool facilities in the Metro Atlanta area. Craig received a degree in Biology from Washington and Lee University and an MBA in Management from Georgia State University. With over 25 years' experience in the aquatics industry, Craig has been a lifeguard, swim coach, swim lesson instructor, pool manager, sales manager, and even a bartender before founding Sears Pool Management in 1997. Craig served as President of the Georgia Chapter of the Association of Pool and Spa Professionals from 2012-2013 and continues to serve on the state Board of Directors. In March 2012, Craig founded the non-profit Greater Atlanta Water Safety Alliance, a chapter of the National Drowning Prevention Alliance. Its mission is to reduce drowning and the spread of RWIs by increasing water safety awareness through community seminars and events, and to be an advocate for recreational swimming and the sport of competitive swimming. Craig has achieved various aquatic designations and certifications, including a PHTA Certified Service Professional (CSP), PHTA Certified Builder Professional (CBP), Certified Pool Operator, American Red Cross Lifeguard Instructor Trainer, and PHTA Instructor. Most recently, Craig received the APSP Fellows designation in 2018. Craig is passionate about aquatics and seeks to better the industry in the areas of safety, professionalism, and minimizing environmental impact.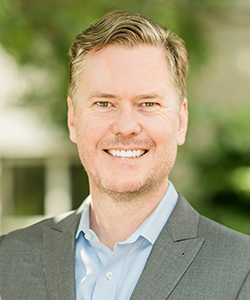 Justin Wiley has been with the Pool & Hot Tub Alliance (PHTA) since February 2022 and serves as Vice President of Government Relations, Standards, and Codes. In his role, Justin leads advocacy efforts for the pool and hot tub industry on federal, state, and local levels. He is also responsible for the development and maintenance of PHTA's safety and performance standards and their adoption into codes and regulations across the nation.
Prior to joining PHTA, Justin served as Vice President of Government Relations at the International Code Council, a leading source of model building codes and building safety solutions. He holds a Master of Business Administration in Technology Management from Westminster College and a Bachelor of Science in Political Science from Southern Utah University. Justin resides in Washington, DC, where he and his wife Melissa are parents to a five-year-old.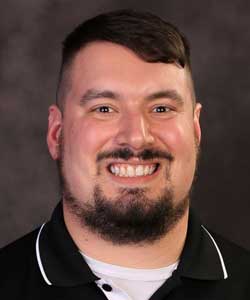 Adam Katchmarchi, Ph.D., is the Executive Director of the National Drowning Prevention Alliance (NDPA) and an assistant professor in the Department of Kinesiology, Health, and Sport Sciences (KHSS) at Indiana University of Pennsylvania (IUP). He has dedicated his career to drowning prevention and water safety. Adam is a steering committee member for the US National Water Safety Action Plan, serves as an organizational representative to Water Safety USA and the Aquatics Coalition, represents NDPA in the planning for National Water Safety Month, and serves on numerous industry committees and councils. He holds provider, instructor, and trainer certifications from multiple safety and aquatic organizations and is a licensed teacher in the state of Pennsylvania for grades K-12 in Health and Physical Education. He received a National Swimming Pool Foundation Fellowship Award in 2014 and has been recognized twice by Aquatic International as a Power Award recipient.
Connie Harvey's bio coming soon!