Presenter: Dennis Berkshire
Thursday, October 13, 1:30 p.m. - 2:30 p.m.
1 Hour | 1 PHTA CEU | 0.1 IACET CEU
Summary
The ANSI/PHTA/ICC-2 Standard for Public Pool and Spa Operations and Maintenance completed an extensive update. During this session, we'll review the changes made within the standard, how the standard can be utilized in your facility, and discuss questions with writing committee lead, Dennis Berkshire.
Learning Objectives
Examine the revising made within the ANSI/PHTA/ICC-2 Standard.
Discuss how to implement these changes within your facility.
Examine how ANSI/PHTA/ICC-2 fits within industry standards and is a feeder for the International Swimming Pool and Spa Code (ISPSC).
Discuss how this standard compares and differs from other industry standards, such as the MAHC.
Learn how you can provide input and help shape ANSI/PHTA standards.
Presenter Bio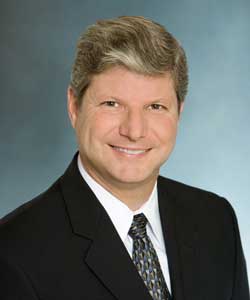 Dennis Berkshire has over 40 years of experience in the aquatics industry, with national field experience in swimming pool design, construction, operation, and training. Dennis chaired the Operator Training Module for the Model Aquatic Health Code and is working with the National Sanitation Foundation as a member of the Joint Committee on Recreational Water Facilities Standard 50. As an instructor for the Certified Pool Operator Course and the Aquatic Facility Operator Course, he has trained over 1,000 swimming pool and aquatic facility operators. In addition, Dennis was named as one of "Power 25" by Aquatics International Magazine for his efforts in shaping the Model Aquatic Health Code. Dennis is Chairman of the PHTA Commercial Council.