Presenters: Craig Sears, President, Sears Pool Management, and Adam Katchmarchi, Executive Director, National Drowning Prevention Alliance
Summary
The field of aquatic employee management can be challenging. From how to find staff to keeping and motivating employees in a constantly changing environment takes skill and compassion. In this session, we'll review tactics and programs to assist you in finding key staff and keeping them engaged.
Learning Objectives
Discuss tactics for keeping employees engaged
Examine ways to find more staff
Discuss employment issues facing the aquatics industry
Presenter Bios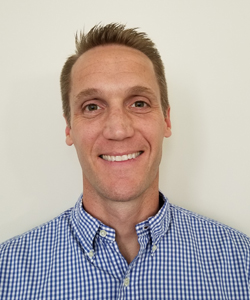 Craig Sears is President and Owner of Sears Pool Management Consultants, a 23-year-old firm specializing in the operation and management of commercial swimming pool facilities in the Metro Atlanta area. Craig received a degree in Biology from Washington and Lee University and an MBA in Management from Georgia State University. With over 25 years' experience in the aquatics industry, Craig has been a lifeguard, swim coach, swim lesson instructor, pool manager, sales manager, and even a bartender before founding Sears Pool Management in 1997. Craig served as President of the GA Chapter of the Association of Pool and Spa Professionals from 2012-2013 and continues to serve on the state Board of Directors. In March 2012, Craig founded the non-profit Greater Atlanta Water Safety Alliance, a chapter of the National Drowning Prevention Alliance. Its mission is to reduce drowning and the spread of RWIs by increasing water safety awareness through community seminars and events, and to be an advocate for recreational swimming and the sport of competitive swimming. Craig has achieved various aquatic designations and certifications including an APSP Certified Service Professional, APSP Certified Building Professional, NSPF Certified Pool Operator, American Red Cross Lifeguard Instructor Trainer, NSPF Instructor, and an APSP course instructor. Most recently, Craig received the APSP Fellows designation in 2018. Craig is passionate about aquatics and seeks to better the industry in the areas of safety, professionalism, and minimizing environmental impact.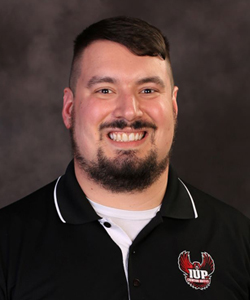 Adam Katchmarchi, Ph.D., EMT-B, is the Executive Director of the National Drowning Prevention Alliance (NDPA) and an assistant professor of sport management at Indiana University of Pennsylvania. He has dedicated his career to drowning prevention and water safety. Adam is currently a member representative for Water Safety USA, the North American Aquatic Coalition, and is also a member of the US National Water Safety Action Plan Steering Committee. He is a licensed EMT, a certified health and physical education teacher, and holds multiple trainer and instructor certifications in lifeguarding, water safety, pool/spa management and operations, and emergency response.