Presenters: Jenn Huang and Roy Vore, Ph.D.
Part 1: Thursday, October 13, 2:45 p.m. - 3:45 p.m.
Part 2: Thursday, October 13 4:00 p.m. - 5:00 p.m.
2 Hours | 2 PHTA CEUs | 0.2 IACET CEU
Summary
Infectious RWIs and chemical incidents continue to occur at aquatic venues, even though a majority are entirely preventable. To date, industry materials and resources provide operators, supervisors, and facility managers with regulations, statistics, and water quality and pool safety basics and fundamentals. However, despite educational efforts and the wide availability of training and safety materials, the continued high incident rates of illnesses and injuries indicate a continuing gap in education and resources. Based on data and information from laboratory studies, real world pools, other literature, and recreational water treatment codes, guidance documents, and manuals, this presentation will review a number of incidents and examples to be presented as case studies. This deeper dive will demonstrate how root cause analysis can be employed to identify the fundamental conditions that lead, or contribute, to a particular incident or scenario, as well as address some common misconceptions that impact disinfection. From these case studies, management practices and corrective actions will be presented so operators and their supervisors can have a deeper understanding of how to better minimize safety hazards and risk of disease transmission to bathers and implement improved management practices at their own aquatic facilities.
Learning Objectives
Examine a wide range of industry incidents and examples based on lab studies, real world pools, and various codes, guidance documents, and manuals.
Identify major categories of RWIs and injuries in aquatic venues.
Develop a deeper understanding of the impact of several operating parameters and other aspects of recreational water management on disinfection and safety through root cause analysis.
Review corrective actions of various case studies and establish improved practices to reasonably minimize RWI risk and safety hazards for healthier swimming.
Presenter Bios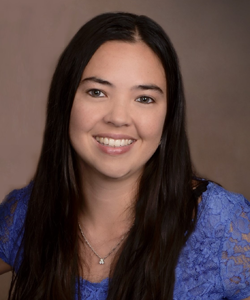 Jenn Huang holds a Bachelor of Science in Chemistry from Truman State University. A dedicated scientist and auditor practiced in technical and regulatory support, product analysis, method development and implementation, and GLP, ISO, and cGMP documentation and quality standards, she has over 15 years of experience in biotechnology, healthcare, manufacturing, immunology, and biopharmaceutical research with over six years in the water treatment industry. She has contributed to over six peer-reviewed publications, with two as a co-author. Some professional affiliations include American Chemical Society, Association of Water Technologies, American Water Works Association, CMAHC, and PHTA. She is currently an active member of Alpha Chi Sigma Professionals chapter (national professional chemistry), a former member of CMAHC Chlorine Stabilizers Ad Hoc Committee, and Technical Director of the Isocyanurate Industry Ad Hoc Committee, in addition to being active with the PHTA Recreational Water Quality Committee.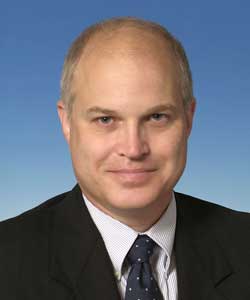 Roy Vore, Ph.D., has been a CPO® for over a decade. He began developing treatments for microbial growth in recreational water in 1991. Roy was a major contributor to the Disinfection Water Quality module of the CDC's Model Aquatic Health Code (MAHC), the lead author of PHTA's Recreational Water Illness handbook, and has been a member and contributor to the PHTA RWQC since 1996. Roy holds a Ph.D. in bacterial physiology, a master's, and a bachelor's in microbiology. He has over 100 scholarly papers and presentations on the selection and use of industrial biocides, biocide testing methodology, the microbiological of swimming pools and spas, and the governmental regulation of biocides.