Presenter: Kirsten Barnes, Customer Success Representative, Counsilman-Hunsaker
Summary
Aquatic pros are always looking for solutions to improve efficiency and get back needed time. Utilizing digital solutions to document daily inspections and chemical tests, report maintenance issues, manage certifications, record in-service and skills observations, or even dispatch slide riders and first aid supplies are all innovative solutions. Understand what "going digital" looks like and how you can benefit from a return on the investment!
Learning Objectives
Examine how digital documentation can improve risk management and compliance with local and industry standards
Assess opportunities and identify correlating solutions for digitizing operations
Improve competency in evaluating software tools for capabilities needed to manage risk and enhance safety
Discuss how to determine return on investment and share that information with organizational leadership
Presenter Bio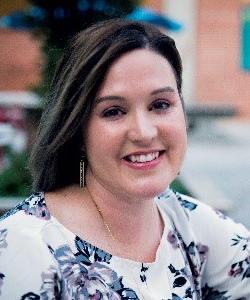 Kirsten Barnes is Missouri born and raised and lives with her family on the plains of Kansas. As a graduate of the Missouri State University Recreation & Leisure Studies program, Kirsten's career in recreation has included overseeing programs serving a variety of populations including aquatics youth sports leagues, summer camps, senior programming, ice arenas, golf courses, and special events. Kirsten also oversaw lifeguard management at 24 aquatic facilities and water parks with a private management company before taking the reins at a private fitness and wellness center serving over 17,000 members and overseeing a budget of almost $10 million in annual revenues. Prior to joining the Counsilman-Hunsaker team, she worked with recreation agencies to provide customized professional development and frontline trainings.
Kirsten has also spoken at national and regional conferences and trained frontline teams at facilities throughout the country. She is a Past President of the Missouri Parks & Recreation Association and was a member of the National Recreation and Park Association Annual Conference Program Committee for three years.