Presenter: John Mason, Health Specialist, Deschutes County Public Health
Summary
This presentation will provide you with overarching ideas to consider when reviewing pool construction plans for public health plan review. We hope to provide you with objectives you can utilize while working with designers and owners to build a useable and safe public pool/spa/wader.
Learning Objectives
Prepare the goals of a public health plan review
Discuss tips for working with designers and builders
Define objectives for designing a useful and usable pool/spa/wader
Presenter Bio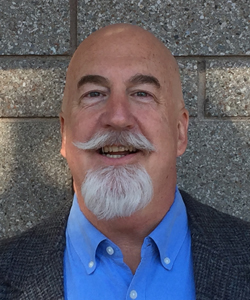 John Mason is a registered environmental health specialist (R.E.H.S.) working for the public health division at Deschutes County in Bend, OR. He has over 20 year of pool regulatory experience and has been a Certified Pool Operator Instructor since 2006. Mason currently runs the Swimming Pool and Lodging facilities inspection program for the county and his goal is to keep his clients out of the court system by working cooperatively to solve problems and meet the intent of the law. He has served as the voice for public health on the PHTA Commercial Code council for the last 3 years and was named the Oregon Public Health Specialist of the year in 2018.