Presenter: Adam Katchmarchi, Executive Director, National Drowning Prevention Alliance
Summary
At no other time in recent history has innovation been more necessary than amid the COVID-19 pandemic. During this time, the NDPA and similar organizations remain committed and focused to meet the growing need for water safety education in communities across the United States. This session will cover an update on drowning statistics, unique programming concepts, the importance of local drowning prevention efforts, and how to build a local coalition to address the needs of the community.
Learning Objectives
Discuss water safety and drowning prevention
Review successful aquatic programming
Examine innovating aquatic programs you can implement at your facility
Examine local efforts and coalition building in drowning prevention
Presenter Bio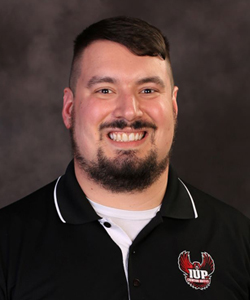 Adam Katchmarchi, Ph.D., EMT-B, is the Executive Director of the National Drowning Prevention Alliance (NDPA) and an assistant professor of sport management at Indiana University of Pennsylvania. He has dedicated his career to drowning prevention and water safety. Adam is currently a member representative for Water Safety USA, the North American Aquatic Coalition, and is also a member of the US National Water Safety Action Plan Steering Committee. He is a licensed EMT, a certified health and physical education teacher, and holds multiple trainer and instructor certifications in lifeguarding, water safety, pool/spa management and operations, and emergency response.