Presenter: Dr. Thomas Kuechler, ApothaQuali LLC
Summary
This presentation will review scientific evidence on how cyanuric acid is biodegraded. We'll examine peer-reviewed papers showing that cyanuric acid is biodegraded by a multistep, enzyme-catalyzed process through several intermediates to produce carbon dioxide and ammonia as final products. Then we'll examine a variety of bacteria and fungi capable of biodegrading cyanuric acid and the research that has led to the isolation of enzymes that are the basis of pool treatment products used to reduce the cyanuric acid concentration in swimming pool water.
Learning Objectives
Discuss some of the data requirements for biocide registrations and how this data is used by the regulatory agencies.
Examine the process by which enzymes degrade cyanuric acid.
Explain what products are produced by the degradation of cyanuric acid.
Discuss how this information applies to pool water treatment.
Presenter Bio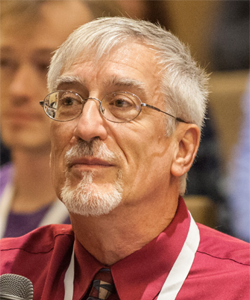 Dr. Thomas Kuechler (Ph.D., inorganic chemistry) has over 30 years of experience in the water treatment industry, chiefly with chlorine and bromine biocides. His responsibilities have included product and application research, field trials, technical service, manufacturing support, and regulatory support. He has co-authored 10 peer-reviewed publications, 6 U.S. patents, and 11 papers at water treatment conferences.