Presenter: Sai Reddy, Ph.D.
Thursday, October 13, 10:15 a.m. - 11:15 a.m.
1 Hour | 1 PHTA CEU | 0.1 IACET CEU
Summary
With more public pools opening back up after the pandemic, the lifeguard shortage has been an upcoming problem, leading to water safety challenges. Cities and towns across the nation are reducing their hours or closing pools altogether because they cannot staff enough lifeguards. A potential solution to help assist human supervision for lifeguarding is camera technology, especially involving Artificial Intelligence (AI). During this session, we'll examine various drowning scenarios (that were artificially created by a trained lifeguard) and show how AI technology is able to identify the behavior. A scenario where there are multiple swimmers in which one swimmer undergoes distress will be presented and discussed. Finally, we'll discuss some challenges and limitations of such AI technology.
Learning Objectives
Examine camera technology.
Review case studies and scenarios utilizing AI technology.
Discuss potential AI assistance in lifeguarding.
Presenter Bio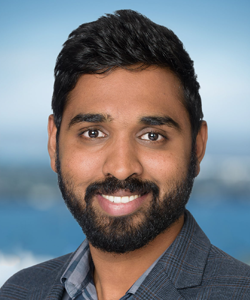 Sai Reddy, Ph.D., is the CEO and founder of CamerEye, Sai, a lifelong water lover - swimming, surfing, and sailing - decided to use his knowledge and experience in building AI technology to address one of the biggest problems in the aquatic industry: water safety. With CamerEye, Sai is working to build peace of mind and safety for millions of pool owners across the nation.