Presenter: Lindsay Mondick, Director of Innovative Priorities, Movement Services Team, YMCA of the USA
Summary
The current aquatic market continues to see a need for aquatic programs that are geared toward a mature market, and this is a need that will impact our facilities for years to come. Research has shown that water-based exercise can benefit older adults by improving quality of life and decreasing disability, and current seniors want training and exercise programs that meets their needs and interests, while accommodating special concerns, such as fear of falling. In this session, we will review current industry trends and market research on what this population wants and needs, as well as explore how to create sustainable programs geared toward the mature market in aquatic fitness and therapy.
Learning Objectives
Review water-based exercise research
Identify activities for an aging audience
Discuss sustainable programming for your facility
Presenter Bio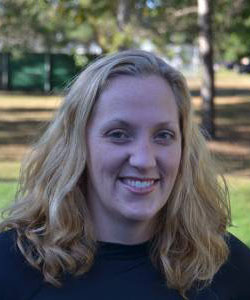 Lindsay Mondick joined Y-USA in 2015, and as Director of Innovative Priorities, provides support to YMCA of the USA's innovation process. In addition to her experience in product development, she has extensive subject matter expertise in aquatics programs and aquatics safety. Ms. Mondick served as a key Y leader and influential partner for Y-USA related to the modernization of Water Exercise, as well as the updating and launching of the YMCA Safety Around Water and Y Swim Lessons programs. Ms. Mondick holds degrees in biology and psychology from the University of New Mexico.