Presenter: Adam Katchmarchi, Ph.D.
Thursday, October 13, 11:30 a.m. - 12:30 p.m.
1 Hour | 1 PHTA CEU | 0.1 IACET CEU
Presented by

Summary
As part of the 2014 Global Drowning Report from the World Health Organization, action steps were laid out to address drowning worldwide. One of the action steps was to address priority research questions. Join us for a discussion on research and data collection in water safety and drowning prevention.
Learning Objectives
Review research data of drowning prevention and water safety.
Discuss planning and future tactics.
Presenter Bio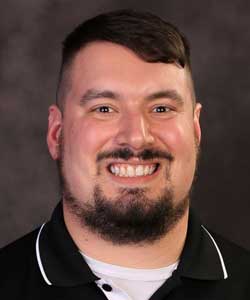 Adam Katchmarchi, Ph.D., is the Executive Director of the National Drowning Prevention Alliance (NDPA) and an assistant professor in the Department of Kinesiology, Health, and Sport Sciences (KHSS) at Indiana University of Pennsylvania (IUP). He has dedicated his career to drowning prevention and water safety. Adam is a steering committee member for the US National Water Safety Action Plan, serves as an organizational representative to Water Safety USA and the Aquatics Coalition, represents NDPA in the planning for National Water Safety Month, and serves on numerous industry committees and councils. He holds provider, instructor, and trainer certifications from multiple safety and aquatic organizations and is a licensed teacher in the state of Pennsylvania for grades K-12 in Health and Physical Education. He received a National Swimming Pool Foundation Fellowship Award in 2014 and has been recognized twice by Aquatic International as a Power Award recipient.