Presenter: Dr. Roy Vore, Sr. Consultant, Vore & Associates
Summary
The Pinellas County pool study is the single largest examination of the efficacy of chlorine pool disinfection in the modern era. The 486 public pools sampled included 227 on trichloro-s-triazinetrione (TCCA), 166 on calcium hypochlorite, and 71 on sodium hypochlorite. All work was performed by Pinellas County Public Health Unit personnel. The initial report intermingled all pool sanitizers. A recent re-examination of the data separated TCCA, calcium hypochlorite, and sodium hypochlorite results. This produced a simultaneous side-by-side comparison of both microbiological efficacy and water chemistry under near identical local environmental conditions with raw data generated by an independent public health agency. During this session, we'll review the study and examine the updated results.
Learning Objectives
Examine and compare the antibacterial efficacy of TCCA, calcium hypochlorite, and sodium hypochlorite
Examine the comparison impact of CYA levels on antibacterial efficacy across a set of 486 public pools
Compare the impact of TCCA, calcium hypochlorite, and sodium hypochlorite on water balance parameters under near identical climatic conditions
Presenter Bio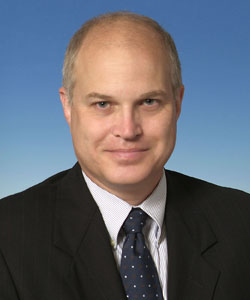 Dr. Roy Vore has been a CPO and CPOI for over a decade. He began developing treatments for microbial growth in recreational water in 1991. Roy was a major contributor to the Disinfection Water Quality module of the CDC's Model Aquatic Health Code (the "MAHC"), and the lead author of PHTA's Recreational Water Illness handbook. Roy holds a Ph.D. in bacterial physiology, and a master's and bachelor's in microbiology. He has over 80 scholarly papers and presentations on the selection and use of industrial biocides, biocide testing methodology, the microbiological of swimming pools and spas, and the governmental regulation of biocides.