Presenter: Karllee Barton, Product Safety and Government Affairs Chemist, Sigura
Summary
Join Karllee Barton for a deep dive into some of the most recent scientific literature relevant to disinfection and public health in swimming pools and spas, as well as a fresh perspective on older publications. This session will review bather load assumptions, antimicrobial-resistant strains of Pseudomonas aeruginosa, formation of Disinfection By-Products (DBPs), and microbiocidal properties of stabilized and unstabilized chlorine.
Learning Objectives
Discuss the bather load assumptions used in prediction models
Examine the prevalence of strains of Pseudomonas that are resistant to antimicrobial chemicals
Review data on the microbiocidal properties of stabilized and unstabilized chlorine.
Presenter Bio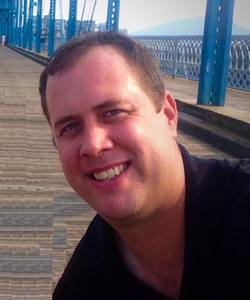 Karllee Barton is a Product Safety and Government Affairs Chemist with Sigura Water Treatment, a leading global supplier of swimming pool and spa sanitizers and related products. He has a BS in biology from the University of Tennessee. At Sigura, he provides technical assistance on sanitation, water chemistry, and regulatory issues for both internal and external customers. He has technical expertise for a broad range of pool technologies. Karllee is a lifelong aquatics enthusiast and has a passion for training industry professionals about water chemistry, aquatic regulations, and helping people solve problems.