Presenter: Michele Hlavsa, RN, MPH
Monday, November 13 10:30 a.m. - 11:30 a.m.
1 Hour | 1 PHTA CEU | 0.1 IACET CEU
Summary
In 2018, the CDC and Texas state and local public health partners investigated a fatal case of primary amebic meningoencephalitis (PAM) likely associated with a surf venue. PAM is caused by Naegleria fowleri, commonly known as the "brain-eating amoeba". Investigators found that the surf venue water was not recirculated or filtered and water quality testing was not documented. Implicating an aquatic venue in PAM case investigations is indicative of inadequate treatment of the water. Surf venues are novel, large-format aquatic venues dedicated to riding on a surfboard or other wave-riding device and have equipment that generates traveling and surfable waves that mimic ocean waves. The CDC and the CMAHC collaborate to provide science- and best-practices-based guidance on preventing illness and injury associated with aquatic venues open to the public.
Learning Objectives
Name at least 5 surf-venue-specific CDC recommendations.
Discuss rationale supporting those recommendations.
Describe how Naegleria fowleri can spread in aquatic venues.
Presenter Bio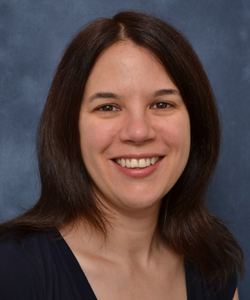 Michele Hlavsa, RN, MPH, is chief of CDC's Healthy Swimming Program. Her areas of expertise include recreational water–associated illness, particularly when caused by Cryptosporidium. She has worked on a number of investigations of outbreaks of recreational water–associated illness and collaborates with U.S. and international public health authorities and the aquatics sector to develop science-based prevention and control measures. She has a bachelor's degree in nursing from the College of New Jersey and a master's in public health/epidemiology from Emory University. Michele was an Epidemic Intelligence Service Officer at CDC prior to joining the Healthy Swimming Program.