Presenters: Dewey Case, Technical Director, Council for the Model Aquatic Health Code; Michele Hlavsa, RN, MPH, Epidemiologist, U.S. Centers for Disease Control and Prevention; Joseph Laco, Commander, U.S. Public Health Service, Centers for Disease Control and Prevention; and Vincent Hill, Chief, Waterborne Disease Prevention Branch, Centers for Disease Control and Prevention
Summary
The CDC has revised the Model Aquatic Health Code (MAHC) three times, based on national input. For this update cycle, the Council for the MAHC (CMAHC) collected and assessed change requests (CRs) and relayed recommended MAHC revisions to CDC. During this session, we'll examine the 2021 MAHC (4th edition) and its representation of over 300 approved CRs. Topics include cyanuric acid, removal of Cryptosporidium oocysts by filtration, safety ropes and float lines, suction outlet fitting assemblies, and differentiating among the types of chlorine and between enclosures and barriers.
Learning Objectives
Identify key revisions in the 2021 MAHC
Describe next steps to protect patron and aquatic staff health and safety
Presenter Bios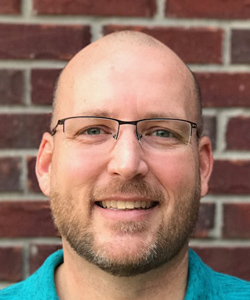 Dewey Case serves as the Technical Director for the Council for the Model Aquatic Health Code. His career started as a part time lifeguard, evolved into servicing pools, then began managing aquatic facilities while in college. Upon graduating from the University of Southern Mississippi, he served in the pool management industry before moving on to the Y. During his career, he has served the YMCA of the USA by providing expertise in aquatic safety, most notably serving as the volunteer project lead for the 2011 revision of the Y-USA Aquatic Safety Guidelines. Prior to 2011, he also served the local and state chapters of the American Red Cross, chairing the local Preparedness, Health, & Safety (PHSS) committee, and serving on the state Quality Assurance committee. He served on the Lifeguarding and Bather Supervision Technical Committee for the MAHC 1st Edition, as well as serving on the Technical Review Committee for the MAHC 3rd Edition. He was recognized as an "aquatics lifer" by Aquatics International in the 2018 Power Issue. Holding multiple Instructor Trainer certifications from the American Red Cross, as well as instructor credentials with the Pool & Hot Tub Alliance, he enjoys helping other aquatic facilities improve operations, and helping young aquatics professionals hone and develop their craft, whether in rescue and response, pool operations, management, training lifeguards, or teaching swimming. Dewey also serves as the Association Aquatics Director for The Family YMCA of Southeast Mississippi.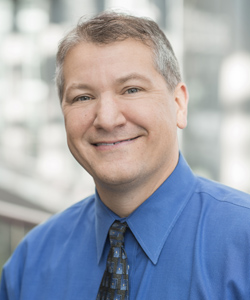 Vincent Hill, Ph.D., P.E., is the Chief of the Waterborne Disease Prevention Branch in the Division of Foodborne, Waterborne, and Environmental Diseases at the Centers for Disease Control and Prevention. He received his Ph.D. in Environmental Science & Engineering from the University of North Carolina at Chapel Hill, School of Public Health and his Masters of Science in Engineering from The Johns Hopkins University. Dr. Hill's work has focused on understanding waterborne disease transmission risks and best practices for waterborne disease prevention, and developing new techniques and evidence related to water, sanitation and hygiene applications. He is an author of more than 130 peer-reviewed journal articles and scientific reports focused on waterborne disease transmission, environmental microbiology and engineering.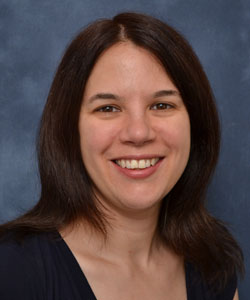 Michele Hlavsa, RN, MPH, is Chief of the U.S. CDC's Healthy Swimming Program. Her areas of expertise include recreational water– associated illness, particularly when caused by Cryptosporidium. She has worked on a number of outbreak investigations of recreational water–associated illness at CDC and collaborates with U.S. and foreign public health authorities and the private sector to develop appropriate prevention and control measures. She has a bachelor's degree in nursing from the College of New Jersey and a master's in public health/epidemiology from Emory University. Michele was an Epidemic Intelligence Service Officer prior to joining the Healthy Swimming Program.
Commander Joe Laco is an active duty service-member with the U.S. Public Health Service (USPHS) and is stationed at the Center for Disease Control and Prevention in Atlanta, Georgia. CDR Laco works closely with the National Center for Emerging and Zoonotic Diseases, the Center for Preparedness and Response, and the CDC Emergency Operations Center. His work focuses largely on Recreational Water, Vector Control, Emergency and Outbreak Response, Food Safety, Drinking Water, Wastewater, Safety and PPE, and Hazardous Materials. He was the USPHS recipient of the 2019 Edward Moran Award and the 2017 Environmental Health Officer Responder of the Year Award. CDR Laco has more than 23 years of experience working in federal and state government, clinical and research laboratories, and private industry. He received his Baccalaureate Degree (Biology) from Ohio University in 1995, and a Master of Science Degree (Environmental Health) from East Tennessee State University in 2001. He is a Registered Sanitarian and Registered Environmental Health Specialist through the National Environmental Health Association.